Palace: Duterte himself will review dismissed cases vs alleged drug lords
President Rodrigo Duterte himself would review the Department of Justice (DOJ)'s controversial dismissal of drug charges against alleged big-time drug lords, Malacañang said Tuesday.
In a series of posts by presidential spokesperson Harry Roque on Facebook, Duterte vented his ire against Secretary of Justice Vitaliano Aguirre II after the reported dismissal of drug charges against alleged big-time drug lords Peter Lim and Kerwin Espinosa, along with several others.
"PRRD: (on DOJ dismissal of case vs Lim and Espinosa) I will invoke my power of supervision and control and will review dismissal," Roque said in a post on Facebook.
Roque was quoting Duterte's statements at the joint command conference of the Armed Forces of the Philippines and Philippine National Police at the Heroes' Hall in Malacañang.
"PRRD to SOJ: Pag-nakawala yan si Lim at Espinosa, sya [Aguirre] ang ipapalit ko [If Lim and Espinosa escape, I will put him in jail.) I can review that dismissal order. Nag-amin na nga sa Congress! Why not admit it as evidence against him?" Roque wrote in a separate post.
Duterte was referring to Espinosa's admission before the Senate in December 2016 that he was a drug trader.
The Philippine Daily Inquirer reported on Monday the DOJ panel's dismissal of drug complaints filed against Lim, Duterte's kumpadre (fellow wedding sponsor), Espinosa, and several others due to weak evidence.
The resolution also dismissed charges against convicted drug lord Peter Co, Lovely Impal, Marcelo Adorco, Max Miro, Ruel Malindangan, Jun Pepito and other personalities known only by their aliases.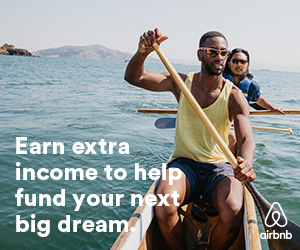 The resolution, approved by Prosecutor General Jorge Catalan, was issued by a panel of DOJ prosecutors on Dec. 20, 2017.
In an press briefing also on Tuesday, Roque said that the resolution was "far from final."
He vowed that the government would file additional evidence against the alleged drug lords if needed. /atm
Subscribe to INQUIRER PLUS to get access to The Philippine Daily Inquirer & other 70+ titles, share up to 5 gadgets, listen to the news, download as early as 4am & share articles on social media. Call 896 6000.