House to probe 13 firms allegedly running rice cartels in Metro Manila
The House Committee on Agriculture and Food will invite to its next hearing representatives of 13 traders believed to be operating the biggest rice cartels in Metro Manila.
At the House inquiry on the rice shortage issue on Tuesday, Manila Rep. Manuel Luis Lopez revealed the names of 13 companies allegedly controlling prices of rice in the capital region.
Lopez also claimed that the firms were hoarding rice from the National Food Authority to mix it with other rice types so they could resell it as commercial rice.
The committee, chaired by Rep. Jose Panganiban Jr. of ANAC-IP partylist group, has carried the motion to invite representatives of the companies to the next hearing.
The companies, whose warehouses are mostly based in Tondo, are:
Evergreen Trader

Rising Sun

GRC

CGG

Expo

ARNS

Working Gold

Leoneco

PMT

Hype Rice

LM Rice Cereal

MML Grain Center

Grandio
"Labingtatlong warehouses – ang tatayog. Mas maganda pa sa warehouse niyo. Day in day out they have a supply of rice," Lopez said.
[Thirteen warehouses – all so high. Better looking that your warehouse.]
"Sila po ang nagko-control ng presyo sa Metro Manila," he said.
[They're the ones controlling the prices in Metro Manila.]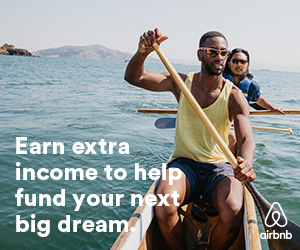 Lopez then challenged Department of Agriculture (DA) Secretary Manny Piñol and National Food Authority (NFA) Administrator Jason Aquino to inspect the warehouses of the said traders.
"Buksan niyo. Inspeksyunin niyo. Binibili nila 'yung NFA rice hinahalo para sa commercial rice,"  he said.
[Open them. Inspect them. They buy NFA rice to mix with commercial rice.]
"Alam n'yo 'yan. Hindi naman tayo kailangan magbulag-bulagan," he said.
[You know that. We don't have to keep pretending to be blind.]
Aquino said in the hearing that the NFA's rice buffer stock might only last until May. He said the supply might come in June. /atm
Subscribe to INQUIRER PLUS to get access to The Philippine Daily Inquirer & other 70+ titles, share up to 5 gadgets, listen to the news, download as early as 4am & share articles on social media. Call 896 6000.