Did Sereno intentionally delay benefits? Justices reluctant to answer
Supreme Court associate justices were reluctant to conclude whether Chief Justice Maria Lourdes Sereno "intentionally" and "deliberately" delayed the release of survivorship benefits by creating a special committee to study the case.
At the Monday's resumption of the impeachment hearing against Sereno, Lone Siquijor district Rep Rav Rocamora asked the justices whether they had personal knowledge that it was intentional on Sereno's part to delay action on the petition of justices and judges' surviving spouses for more than two years.
Sereno was accused by lawyer Larry Gadon of committing culpable violation of the constitution by allegedly delaying the resolution of the claims.
"Do any of you have any personal knowledge of a fact or a document to show that the creation of this committee, this technical working group, was caused by the Chief Justice intentionally and deliberately to delay the granting of these benefits?" Rocamora asked.
Associate Justice Diosdado Peralta initially refused to answer, saying it's the impeachment committee's duty to assess whether Sereno violated the Constitution for the inordinate delay.
"Kasi ang tanong niyo (Because your question is), whether or not this is a culpable violation. Ang tanong niyo, may personal knowledge ba kami? Definitely, wala (Your question is whether we have personal knowledge. Definitely, no one)," Peralta said.
A House committee member interjected and called out Rocamora for pursuing an "argumentative" line of questioning.
"Argumentative? I'm just asking if they have personal knowledge. It's answerable by yes or no," said Rocamora. He later asked Peralta again, "We could agree that there's a delay but the question is did Sereno intentionally delay?"
"The documents will show. 'Yong complainants, 'yong surviving spouses so sa kanila (the complainants, the surviving spouses), they could say," Peralta answered.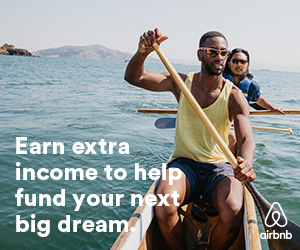 For his part, Associate Justice Samuel Martires said he would be "assuming the role of an investigator" if he would accuse Sereno of delaying the release.
Martires said he did not become a magistrate only to sow intrigues.
"Parang (It's as if) I'll put an accusing finger to CJ na wala naman akong alam (when I don't know anything about it). That's not within the ambit of my task given to me," Martires told the lawmakers.
"Hindi naman ako naging mahistrado para mang-intriga. Hindi ako naging mahistrado para alamin 'yung mga bagay na wala naman sa record (I didn't become a magistrate to sow intrigue. I didn't become a magistrate to find out things which aren't on the record)," he added. /je
Subscribe to INQUIRER PLUS to get access to The Philippine Daily Inquirer & other 70+ titles, share up to 5 gadgets, listen to the news, download as early as 4am & share articles on social media. Call 896 6000.