Dec. 8, Feast of Immaculate Conception, is special non-working holiday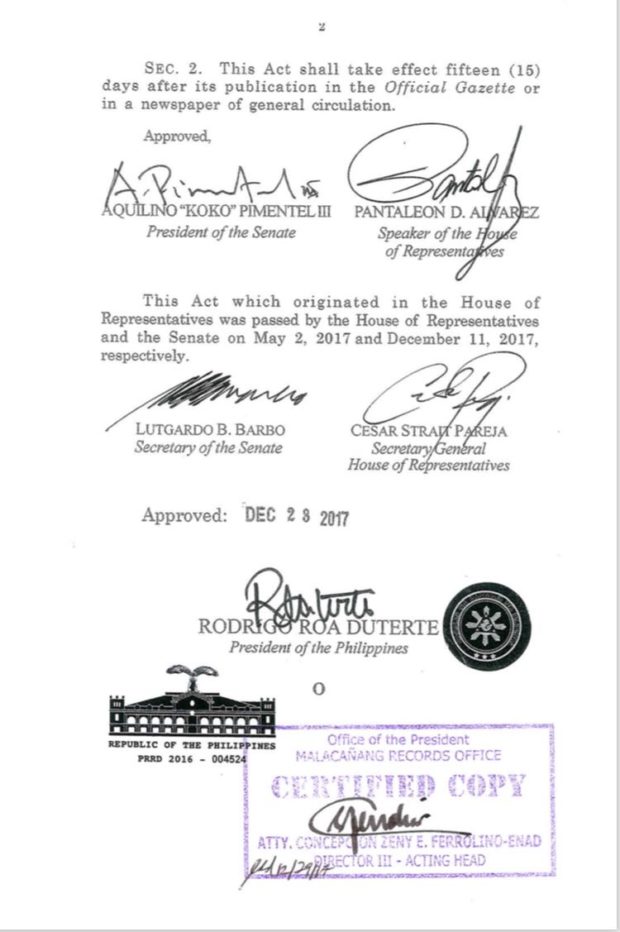 Starting next year, December 8 will become a special non-working holiday to commemorate the Feast of the Immaculate Conception.
This after President Rodrigo Duterte has signed into law Republic Act No. 10966, which declares Dec. 8 a special non-working holiday in the country to commemorate the feast.
Employees who rendered work during special non-working holiday are entitled to a 30-percent overtime pay.
According to the Catholic Church, Immaculate Conception marks the conception of the Blessed Virgin Mary free from original sin by virtue of the merits of her son, Jesus Christ. /jpv
Subscribe to INQUIRER PLUS to get access to The Philippine Daily Inquirer & other 70+ titles, share up to 5 gadgets, listen to the news, download as early as 4am & share articles on social media. Call 896 6000.