Tugade orders probe of Mercraft 3 tragedy
Transportation Secretary Arthur Tugade has ordered an investigation into the sinking of passenger ship MV Mercraft 3.
The ill-fated vessel, which carried about 251 passengers, capsized between the waters of Dinahican Point, Quezon and Polilio Island last Thursday, December 21.
Following search and rescue operations, the Philippine Coast Guard (PCG) reported five fatalities and eleven injured. One fatality has yet to be identified, the PCG said.
"We want this latest incident of sea mishap be investigated on as quickly as soon as possible so we can immediately implement safety nets and preventive measures," Tugade said in a statement on Saturday.
"Ensuring the safety and security of travellers must be our priority," he said.
The Transportation chief said he has ordered the Maritime Industry Authority (MARINA) and the PCG to implement measures to prevent similar incidents.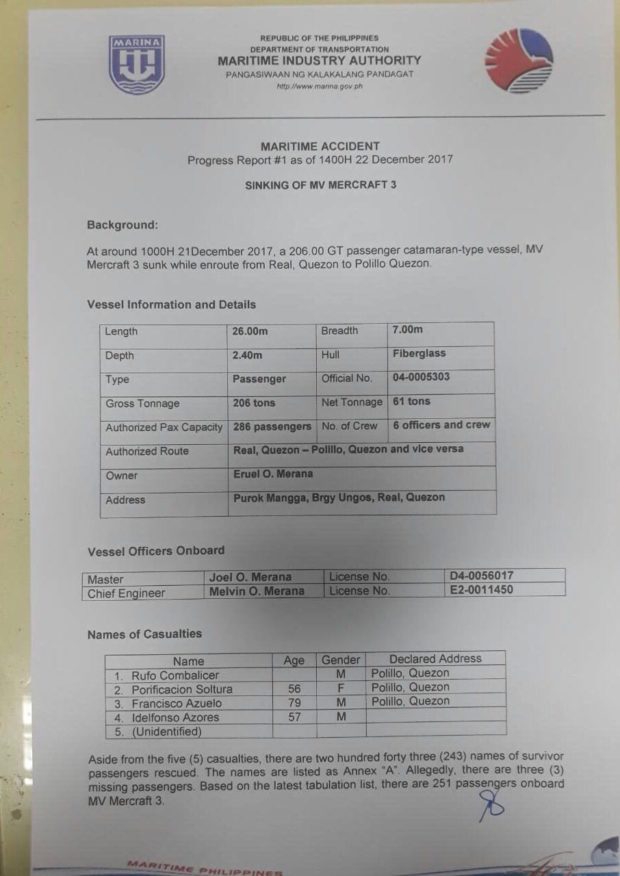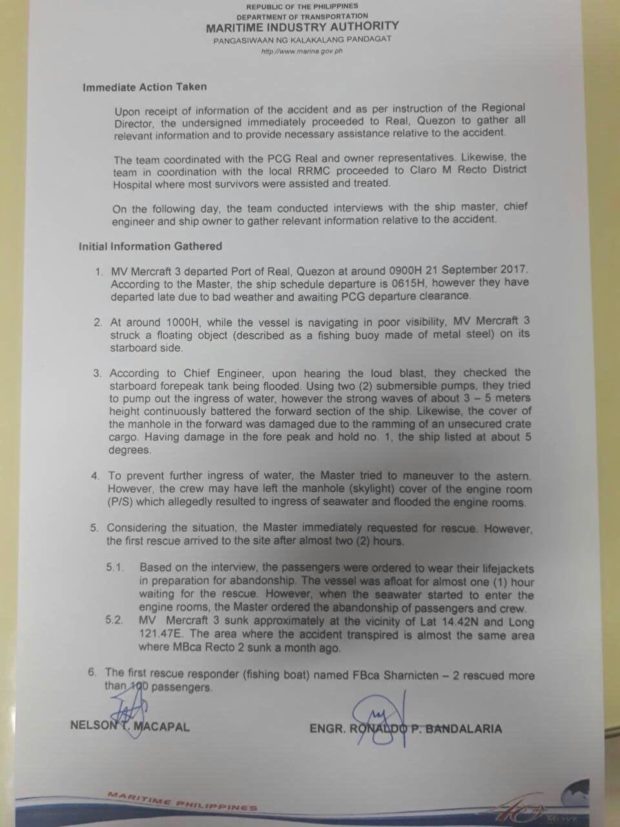 Subscribe to our daily newsletter
Subscribe to INQUIRER PLUS to get access to The Philippine Daily Inquirer & other 70+ titles, share up to 5 gadgets, listen to the news, download as early as 4am & share articles on social media. Call 896 6000.