Aquino answers 'unasked' question over role in Dengvaxia issue
Former President Benigno Aquino III answered pointblank on Thursday "unasked" questions over the supposed haste in the release of the P3.5-billion budget for Dengvaxia vaccines first implemented during his time.
Aquino volunteered to respond to Senator Richard Gordon's question during the hearing of the Senate blue ribbon committee as how a special allotment release order (Saro) for the purchase of the vaccine was made immediately available after the vaccine got the approval of the Food and Drugs Administration (FDA).
READ: Ex-President Aquino shows up at Senate for 'Dengvaxia' hearing
Gordon, who chairs the Senate blue ribbon committee, also noted that the fund was also released immediately after Aquino met with officials of pharmaceutical giant Sanofi Pasteur in Paris on December 1, 2015.
"Well, again, I'm sorry Mr. President, na natapat lang. December 1, nagmeeting kayo sa Paris tapos biglang dumating kagad ito at natanggap kagad ang Saro at narelease yung pera later on," the senator said.
Former Budget Florencio Abad took the mic to answer the senator but Aquino asked that he be allowed to respond instead.
"If I may perhaps answer the question and answer the unasked question," the former leader.
But Gordon said he had no "unasked" questions yet.
Aquino went on anyway and explained why the fund was released before the end of 2015.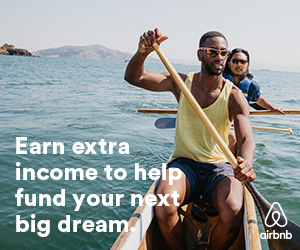 "If by December 31, you do not utilize these unutilized funds, it reverts back to the national treasury, then how do you fund it? You can go and ask for a supplemental budget, which requires new sources of revenue," he said.
After hearing Aquino's explanation, Gordon said: "Let me assure you that that I'm not even hinting at anything (in) so far as your integrity is concerned."
"I'm just stating facts here na talagang magdadala ng tanong na dapat ipaliwanag ng mga kumukuha nitong pondong ito para sa Dengvaxia," he added.
Responding to Gordon, Aquino said: "We're just explaining Mr. chairman from our perspective. The choice is simple. We can implement it at this point in time…. or wait at least a year and expose our people to a risk that could have been prevented because of this concern."
The former leader also stressed that when his administration approved the use of vaccine in the country, there was no "warning" at that time that it might have harmful effects to people who are not previously exposed to dengue virus.
In the end, Gordon  sounded  apologetic to  Aquino.
"Nahihiya ho ako sa inyo dahil  hindi ko naman ho tangka itong magkaganito e, pero (I feel ashamed to you and it's not my intention that this has happened but) there are certain questions that I have to ask,"  he said. /jpv
Subscribe to INQUIRER PLUS to get access to The Philippine Daily Inquirer & other 70+ titles, share up to 5 gadgets, listen to the news, download as early as 4am & share articles on social media. Call 896 6000.