Uber charges passenger over C$18K for 5-mile ride, later apologizes for error
One Uber passenger will surely remember this ride after paying a hefty price for it.
The Comeback reported that a man in Toronto, Canada, was charged a whopping C$18,518.50 (around P610,000 or US$14,401.25) for a five-mile, 20-minute ride. The usual cost of the trip would have been around $12-$16.
This was first tweeted by Emily Kennard, who complained for her friend about the bill he received from the transportation service.
"My friend was charged 18K for a 2o minute ride, and they are sticking to it. What in the world?[!]This is insane!" Kennard reacted on Twitter.
My friend was charged 18K for a 20 Min ride (!), and they are sticking to it. What in the world??? This is insane! @Uber_Support @badassboz @Uber pic.twitter.com/RjFihVLKIC

— Emily Kennard (@emilykennard) December 9, 2017
When asked about the authenticity of the post, Kennard replied that the transport service was not backing down and refused to refund her friend.
Upon the circulation of the tweet, many netizens vented their shock and frustration towards the surge of the trip's cost, with some accusing Uber of ripping off the passenger.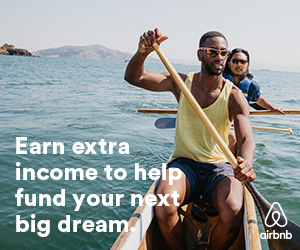 After the incident, a spokesperson for Uber issued a statement saying that there was an error found and it had been resolved.
"We have provided a full refund to this rider and apologized to him for this experience. We have safeguards in place to help prevent something like this from happening, and we are working to understand how this occurred," the statement read.
Previously, Uber was embroiled in a controversy after admitting a breach in 57 million users' personal data by hackers, which had been kept hidden for a year.  Katrina Hallare /ra
RELATED STORIES:
Uber admits data from 57M riders, drivers stolen by hackers
Josh Groban's dog may have saved him from harm during New York terror attack
Subscribe to INQUIRER PLUS to get access to The Philippine Daily Inquirer & other 70+ titles, share up to 5 gadgets, listen to the news, download as early as 4am & share articles on social media. Call 896 6000.