'Pathetic,' 'laughable,' says Roxas on move to blame Aquino admin for MRT mess
Former Interior Secretary Manuel "Mar" Roxas III on Tuesday scoffed at attempts to pin the blame on the past administration for the dismal state of the Metro Rail Transit (MRT 3).
"In a word? Pathetic. Dahil walang mapakitang accomplishment sa mga ipinangako, nagimbento ng kasong walang laman, walang basehan sa katotohanan o sa batas para ipakitang may ginagawa sila," Roxas said in a text message to the Inquirer, apparently alluding to the Duterte administration.
[In a word? Pathetic. Because they can't show any accomplishments on their promises, they're inventing a case without substance, without basis in truth or in law to show that they're doing something.]
Roxas was reacting to the plunder complaint the Department of Transportation (DOTr) filed against him and nine members of the Cabinet of President Benigno Aquino III for the allegedly anomalous maintenance deal for the MRT system.
Roxas said that the fact that he was included in the case because he was merely a part of the procurement board was "laughable on its face."
"I was informed that I have been included in a case filed by the DOTr. According to media reports, I was included because of decisions made by the GPP [Government Procurement Policy] Board of which I was a member in my capacity as secretary," he said.
"This is laughable on its face. I haven't received a copy of the complaint and will withhold further comment until I do," Roxas said.
Earlier Tuesday, the DOTr filed before the Office of the Ombudsman plunder, graft and violation of government procurement act against Roxas, former Transportation Secretary Joseph Emilio "Jun" Abaya, former Budget Secretary Florencio "Butch" Abad, former Finance Secretary Cesar Purisima, former Energy Secretary Jericho Petilla, former Defense Secretary Voltaire Gazmin, former Public Works Secretary Rogelio Singson, former Science and Technology Secretary Mario Montejo and former National Economic Development Authority chief Arsenio Balisacan.
DOTr alleged that Roxas and Abaya, in conspiracy with other Cabinet members and former Transportation officials, amassed wealth from questionable maintenance contracts for the MRT 3.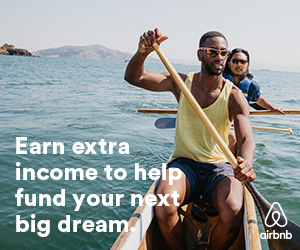 In the 64-page complaint, Roxas and Abaya were accused of using the maintenance programs for the MRT-3 as a "fundraiser."
"[They] set into motion a grand scheme of turning the DOTC as a bottomless cash cow, entering into one anomalous procurement project after the other, in order to amass, accumulate and acquire ill-gotten wealth by taking advantage of their official position, authority and influence to unjustly enrich themselves at the expense and to the damage and prejudice of the Filipino people," the complaint said.
The DOTr likewise included in their complaint sheet former MRT General Manager Roman Buenafe; former Transportation Undersecretaries Rene Limcaoco, Catherine Gonzales, and Edwin Lopez; former Bids and Awards Committee (BAC) officials; and officials of Busan Universal Rail Inc. (Buri); and a certain Marlo dela Cruz. /atm
Subscribe to INQUIRER PLUS to get access to The Philippine Daily Inquirer & other 70+ titles, share up to 5 gadgets, listen to the news, download as early as 4am & share articles on social media. Call 896 6000.