Duterte to file impeachment complaints vs Sereno, Morales
Stepping up his attack on the country's chief graft buster, President Rodrigo Duterte on Wednesday said he wanted Ombudsman Conchita Carpio Morales impeached.
At the same time, Mr. Duterte said he wanted to file a new impeachment case against Chief Justice Maria Lourdes Sereno for failing to declare her earnings from the Piatco case in her statement of assets, liabilities and net worth, for using luxury cars and for staying in hotel suites.
There is already a pending impeachment complaint against Sereno in the House of Representatives.
The President's latest attack on Ombudsman Morales came after she refused to back down on her agency's probe of Mr. Duterte and his family's bank transactions before he won the presidency.
The President also claimed there was an alliance between the Left and the "yellows" to oust him from power.
"They want me removed from Malacañang," said Mr. Duterte. Malacañang earlier accused Morales and Sereno of being  part of a plot to oust the President.
Mr. Duterte said he would file the impeachment case against Morales for practicing selective justice and for using falsified evidence, referring to the purported Anti-Money Laundering Council (AMLC) documents in the antigraft agency's possession.
'Part of conspiracy'
"We will file an impeachment case against her and I would tend to believe she was part of the conspiracy, the fabricated papers," Mr. Duterte told reporters.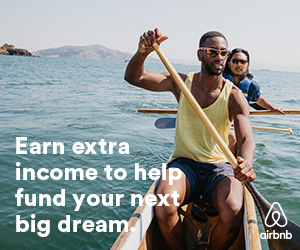 Mr. Duterte accused Morales and Sereno of working with his archcritic, Sen. Antonio Trillanes IV, who has accused Mr. Duterte of racking up more than P2 billion in bank transactions from 2006 to 2015.
Asked how he would respond to the impression that his moves against the Ombudsman and the Chief Justice could be seen as an attack on the government's checks and balance system, the President said he was retaliating for the women's supposed actions against him.
"They did it first," he said. "I did not start this ruckus. I was quiet. The problem is they allowed Trillanes to rope them in. It's Trillanes who will bring this country down to the dogs."
The Office of the Ombudsman's fact-finding probe of the Duterte family's bank transactions was based on a complaint filed by Trillanes.
In a privilege speech on Tuesday, Trillanes said the AMLC had flagged the President's transactions in 2006-2015. More than P50 million went into Mr. Duterte's bank accounts 13 times during the period, according to the senator.
The President has denied Trillanes' allegations.
"I said, in the end, to their sorrow, they would discover that there's no such thing as that amount," he said.
Mr. Duterte said he would resign if anyone could  find more than P40 million in his account with Land Bank of the Philippines.
The accounts of Mr. Duterte that Trillanes was referring to, however, were those with Bank of the Philippine Islands and Banco de Oro.
AMLC papers stolen
The President said the purported AMLC documents in the Office of the Ombudsman's possession could not be used as evidence in court because these were  "stolen" by an "Abad" from the council.
He did not know Abad's first name, he said, when asked if he was referring to former AMLC Executive Director Julia Bacay-Abad.
He said Abad, who he alleged was Trillanes' mistress, supposedly gave to the senator the documents she had stolen. The senator denied any romantic relationship with Abad.
"She gave it to Trillanes, (who) gave it to [Deputy Ombudsman for Mindanao Rodolfo] Elman, the Ombudsman for Mindanao because I'm a resident there in Mindanao, then gave it to Morales. Now they're all washing their hands of it, including Elman," he said.
'No clearance'
Mr. Duterte said Morales had no "AMLC clearance" and should not have entered into the situation, especially since the evidence was "illegally obtained."
Anything that was improperly obtained could not be used as evidence, he said. Even if authentic documents are released, these would not be of any use, he added.
"The problem is, even if the central bank releases authentic ones, I will say, 'those are the fruits of the poisonous tree,'" he said.
"You knew about that account that was stolen and made it public. Therefore, you cannot use it in any other proceeding, even if it's real. It's of no use because you have an official who is the Ombudsman who is part of the fabrication and the use of falsified documents," he added.
In the House of Representatives, the Makabayan bloc told Mr. Duterte to "back off" and leave Morales alone.
The group slammed the President for "vilifying and intimidating" the Office of the Ombudsman from its constitutional mandate to investigate the alleged hidden and ill-gotten wealth of the President. —With reports from DJ Yap and Christine O. Avendaño
Subscribe to INQUIRER PLUS to get access to The Philippine Daily Inquirer & other 70+ titles, share up to 5 gadgets, listen to the news, download as early as 4am & share articles on social media. Call 896 6000.