ON TARGET
Like father, like son
Another young man, Horacio Castillo III, died at the hands of his fraternity "masters."
Let this be another lesson to young college boys: Think twice before joining any fraternity.
So what if your peers call you a barbarian because you're not a member of any fraternity?
Will that make your college life miserable?
The future lies in your hands and not in your fraternity.
———————–
I've asked my staff at "Isumbong Mo Kay Tulfo" to stop accepting complaints from the families of housemaids working in Saudi Arabia regarding their fate at the hands of their employers.
They knew what they were getting into when they applied for work in Saudi Arabia—and, for that matter, in Middle East countries—where many employers are known to treat their maids like chattel.
Especially if the house help happens to be Filipino, Indonesian or Bangladeshi.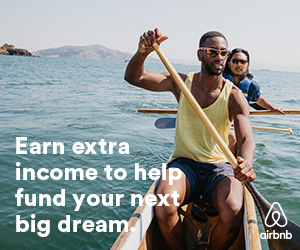 Most of the former maids who came to "Isumbong" said they were passed around from one household to another by their employers.
The former maids, whom I helped to be repatriated, said they were kicked or pummeled for slight mistakes, given little food or not fed at all.
Some of them were raped by their male employers or beaten up by their mistresses because of jealousy.
Those who complained to the police suffered a worse fate: They were gang-raped by Saudi cops.
I wonder why our government continues to allow Filipino women to work as housemaids in Saudi Arabia and other Middle East countries.
————————-
Billionaire philanthropist James Dy, who owns Chinese General Hospital, takes issue with this columnist for calling Executive Secretary Salvador "Bingbong" Medialdea incompetent.
"I've known Executive Secretary Medialdea for more than 25 years and I can say he is a very intelligent lawyer and competent for the job. I think he will even make a very good justice of the Supreme Court like his late father, Leo Medialdea," Dr. Dy said.
There's no argument that Bingbong Medialdea is an intelligent lawyer, but he's not a competent executive secretary because he doesn't assert his authority over his subordinates.
He's much too kind and fatherly for his position.
The executive secretary is not called "little president" for nothing.
You're right, Dr. Dy, a slot in the high court would be suitable for Bingbong because I believe in the saying, "like father, like son."
————————
Malacañang should take a look at how the contract for the printing of driver's licenses and vehicle plates went to a company whose background raises many questions.
Some Land Transportation Office insiders say the awarding of the contract was highly irregular.
Subscribe to INQUIRER PLUS to get access to The Philippine Daily Inquirer & other 70+ titles, share up to 5 gadgets, listen to the news, download as early as 4am & share articles on social media. Call 896 6000.