Probers still have no witnesses in shooting of Ozamiz mayor
ILIGAN CITY – The Internal Affairs Service of the Northern Mindanao Police Office (IAS-NMPO) has not yet found any potential witness to the bloody July 30 raid in Ozamiz City that killed 16 people, including Mayor Reynaldo Parojinog Jr. and his wife, Susan.
Senior Supt. Gerry Galvan, the IAS NMPO chief, said investigators had sought potential witnesses during the initial probe last week. But nobody had come forward to share any statement.
Earlier, a survivor and a relative of the Parojinogs said in TV interviews there was no exchange of gunfire as the police just barged in and started shooting everyone inside the mayor's house.
"It was a massacre. There were no exchanges of fire. We did not even hear fire exchanges," a neighbor of the mayor said in an interview with UNTV the day after the raid.
A Parojinog relative also told another TV crew that the family interviewed an alias Cesar, who also claimed that there had been no shootout.
The relative, identified as a Nimfa, said Cesar told them Parojinog's brother, Misamis Occidental Board Member Octavio, was shot dead while trying to shield the mayor.
Nimfa said police officers also tossed grenades on the mayor's house.
Chief Insp. Jovie Espenido, chief of the Ozamiz City Police Station, later said a grenade exploded as a Parojinog bodyguard tried to lob it at the approaching police officers.
He said, when things cleared, one of those killed still had the pin of the grenade around his middle finger.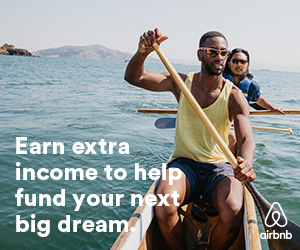 He insisted that what happened was a firefight and that the police officers did not want any of the Parojinogs dead.
The other people killed on July 30 included Mona Parojinog, Edwin Rusiana, Corlito Ayaay, Lydia Millanar, an alias Lando, an alias Iting, Eldred Requiron, Nestor Cabalan, Miguel de la Victoria, Daniel Vasquez, Ryan Requera, and Jennirey Manon.
Another casualty, Daryl Parojinog, was initially injured and later died.
"We wanted them alive and show the people how they are being subjected to the grind of justice," Espenido told the Inquirer. "It is better to have them in prison and await the reckoning of the law."
Dir. Gen. Ronald dela Rosa, chief of the Philippine National Police (PNP), also said there was heavy resistance and that the policemen could not do anything but defend themselves.
"It is a firefight. There is distance. There is darkness. Practically you wouldn't distinguish the enemy during that time," he said.
Citing a report of the Scene of Crime Operatives (Soco), police said Parojinog and seven others tested positive for power burns, which indicated that they indeed fired guns during the raid.
"It will show us the firearms that were recovered in the premises were used," Chief Supt. Dionardo Carlos, PNP spokesperson, told reporters in Manila on Thursday. "There was a gun battle, there was an exchange of gunfire and [it] will reinforce [the claim of the police] there was a shootout."
Vice Mayor Nova Parojinog also denied his father owned a gun.
According to Galvan, police conducted on Thursday an inspection at the mayor's house and interviewed neighbors.
"No one was able to witness the shootout because people were either asleep or were unable to see anything because it was dark from the blackout," he told reporters in Cagayan de Oro City.
Galvan said they have had asked a councilor to help them find witnesses too.
"Our office is open for their testimony," he added.
Galvan said the internal investigation would continue next week, which would probably be finished  within 20 days from Thursday. /atm
Subscribe to INQUIRER PLUS to get access to The Philippine Daily Inquirer & other 70+ titles, share up to 5 gadgets, listen to the news, download as early as 4am & share articles on social media. Call 896 6000.