Cop, 4 NPA rebels killed in Pangasinan, Sorsogon clashes
A policeman and four suspected communist rebels were killed in separate clashes in the provinces of Pangasinan and Sorsogon on Friday, military and police reports said.
In Pangasinan, a policeman died while another was wounded when they clashed with armed men, believed to be New People's Army (NPA) rebels, in San Nicolas town.
Senior Supt. Ronald Oliver Lee, Pangasinan police director, said the encounter took place at 9:30 a.m. at Sitio Kampo 4 in Barangay Sta. Maria East when a police patrol chanced upon the armed men.
The gunfight took place near the foot of the Caraballo mountains, where the Villaverde Trail, a road linking Pangasinan and Nueva Vizcaya provinces, is undergoing rehabilitation.
Senior Insp. Arnold Soriano, San Nicolas police chief, did not identify the slain and wounded policemen.
Soriano said policemen from his town and neighboring Tayug, San Quintin and Natividad had reinforced the lawmen fighting the armed men in the area. An Army team was also sent to San Nicolas, he said.
In Sorsogon, four communist rebels, one of them a local NPA leader, were killed in a clash with government soldiers in Casiguran town also on Friday.
Capt. Randy Llunar, public affairs officer of Philippine Army's 9th Infantry Division, said the clash broke out while soldiers belonging to the 31st Infantry Battalion were patrolling the upland village of Trece Martires at past 5 a.m. The clash site is 10 kilometers from the town center of Casiguran.
The soldiers engaged about 30 rebels in a 30-minute firefight in Sitio Namoro, according to Insp. Joseph Millarez, Casiguran police chief.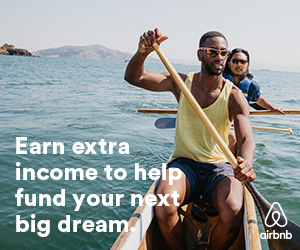 Among those killed was rebel leader Andres Hubilla, also known by his aliases Bunso and Magno. Hubilla was secretary of the NPA's Komiteng Probinsya Sorsogon under the Bicol Regional Party Committee, reports said.
The three other slain rebels had yet to be identified.
Llunar said Hubilla was arrested in 2015 and 2017 but was able to post bail in both instances.
Police said rebellion, murder and attempted murder charges had been filed against Hubilla in a court in Sorsogon City.
Reports said no soldier was wounded or killed in the clash. —REPORTS FROM GABRIEL CARDINOZA, YOLANDA SOTELO, MA. APRIL MIER, MICHAEL B. JAUCIAN AND MAR S. ARGUELLES
Subscribe to INQUIRER PLUS to get access to The Philippine Daily Inquirer & other 70+ titles, share up to 5 gadgets, listen to the news, download as early as 4am & share articles on social media. Call 896 6000.