Groups to express disappointment with administration
Protesters at 2nd Sona not as friendly
As President Rodrigo Duterte delivers his second State of the Nation Address (Sona) today, an "armored military truck" will be parked outside the Batasang Pambansa complex in Quezon City, flanked by activists waiting to hear his report.
The truck will serve as the base of a 4-meter-high effigy created by artists as the visual centerpiece for their protest action.
Increasing disappointment
Unlike last year's friendlier atmosphere, groups led by Bagong Alyansang Makabayan (Bayan) are expected to express their increasing disappointment with the Duterte administration.
Last year, the groups ditched the ritual effigy burning. Instead, they paraded a six-panel mural titled "Portraits of Peace," which visualized the "people's hope for genuine change."
Luigi Almuena, spokesperson for UgatLahi Artist Collective, said the change of tone was brought about by Mr. Duterte's actions and inactions over the past year.
"After one year, this effigy is holding him accountable for his failed promises," he said.
About 5,000 people are expected to join protest actions in Roxas City in Capiz, 3,000 in Iloilo City, 2,500 in Kalibo in Aklan and 500 in Estancia town in Iloilo, Bayan-Panay leaders announced in a press conference.
Unfulfilled promises
The rallies are aimed at decrying the extended martial law in Mindanao, extrajudicial killings and "unfulfilled promises," said Elmer Forro, Bayan-Western Visayas secretary general.
"The economic policies being implemented by the Duterte administration … will only worsen the economic situation of the majority of the people," Forro said.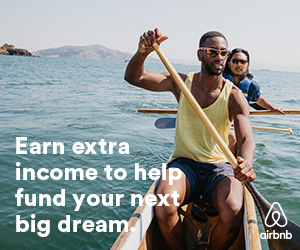 He cited the planned increase in excise taxes of petroleum products, failure to end labor contractualization and massive land conversion.
In Cebu City, 500 to 800 protesters from different militant groups are expected to hold protest actions in a "People's Sona."
Their concerns will include an end to contractualization, land reform, free education and jeepney modernization.
Subscribe to INQUIRER PLUS to get access to The Philippine Daily Inquirer & other 70+ titles, share up to 5 gadgets, listen to the news, download as early as 4am & share articles on social media. Call 896 6000.