Panic, damage after deadly Leyte earthquake
Residents fled their houses in panic overnight on Friday as aftershocks hit the central Philippines a day after a 6.5-magnitude earthquake killed two people and injured at least 72 others, authorities said.
Rescuers pulled out 13 trapped people from a collapsed commercial building late Thursday in the town of Kananga on Leyte island, near the epicenter of the quake, local officials said.
Three provinces in the region remain without power while all schools are closed in Leyte as authorities assess the damage.
"Some residents ran out of their homes when they felt aftershocks. Some had panicked but many stayed calm because we just had an earthquake drill and they know what to do in times of disaster," Office of Civil Defense regional spokesperson Pebbles Lluz told Agence France-Presse (AFP).
READ: Close to 300 aftershocks recorded after Leyte quake—Phivolcs
The two fatalities were an 18-year-old woman who was hit by falling debris in Ormoc City in Leyte, while one body was retrieved from the collapsed building in Kananga.
READ: 2 dead in Leyte quake; Ormoc airport temporarily closed
The earthquake also damaged houses and schools, left cracks in highways and caused landslides, authorities said.
Geothermal plants in Leyte, the main source of power, were also hit, according to the provincial government.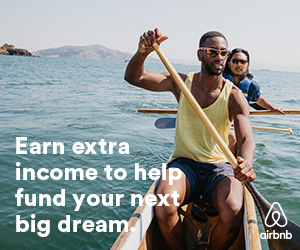 Local airlines have meanwhile cancelled flights to Ormoc City on Leyte island.
"The center of the earthquake was in mountainous villages so we will only get a clearer picture of the impact once we reach these areas," Mina Marasigan, spokeswoman for the Philippine disaster-monitoring agency, told AFP.
The quake hit at a depth of around six kilometers, the US Geological Survey said.
In February, a 6.5-magnitude quake killed eight people and left more than 250 injured outside the southern city of Surigao.
The following month a 5.9-magnitude tremor killed one person there in March.
Before the Surigao quakes, the last fatal earthquake to hit the Southeast Asian nation was a 7.1-magnitude tremor that left more than 220 people dead and destroyed historic churches in the central islands in October 2013.
The Philippines lies on the so-called Ring of Fire, a vast Pacific Ocean region where many earthquakes and volcanic eruptions occur./rga
Subscribe to INQUIRER PLUS to get access to The Philippine Daily Inquirer & other 70+ titles, share up to 5 gadgets, listen to the news, download as early as 4am & share articles on social media. Call 896 6000.