Auxiliary Bishop Florencio is Catholic Church's man in AFP, PNP diocese
CEBU CITY — Pope Francis has appointed Cebu Auxiliary Bishop Oscar Florencio as the concurrent apostolic administrator of the Military Ordinariate.
"The appointment is concurrent so he will both serve as military administrator and at the same time continue to function as auxiliary bishop of the Archdiocese of Cebu," said Fr. Zenon Guanzon, the private secretary of Cebu Archbishop Jose Palma.
Florencio, 51, a native of Capoocan town in Leyte, will serve as administrator of the Military Ordinariate while waiting for the Holy Father to appoint a permanent military bishop.
He temporarily replaces Bishop Leopodo Tumulak who died last June 17 after battling pancreatic cancer.
The Military Ordinariate is the Catholic Church's diocese for the Armed Forces of the Philippines (AFP), Philippine National Police, and the Philippine Coast Guard.
It has jurisdiction over all military, police and coast guard personnel, their dependents, and the civilian employees of all branches of the Armed Forces of the Philippines.
"There is a possibility that he (Florencio) will retain the position as military bishop in the process. But there is also a possibility that another bishop will be appointed to the position. It all depends (on the Holy Father)," Guanzon explained.
Florencio was ordained priest on April 3, 1990. He completed his studies in Philosophy at the Sacred Heart Seminary in Palo town, Leyte, and in Theology at the University of Sto. Tomas in Manila.
From 1994 to 1999, Florencio studied in Rome at the Pontifical University of the Holy Cross where he obtained a licentiate and a doctorate in Sacred Theology.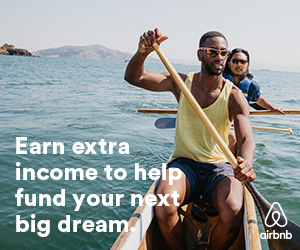 He later became the parish priest of St. Francis of Assisi Church from 2004 to 2006, then Sacred Heart Parish from 2006 to 2009. In 2009, Florencio returned to the theology seminary where he became rector in 2013.
In July 2015, Florencio and Most Rev. Dennis Villarojo were appointed auxiliary bishops of Cebu by Pope Francis.  SFM
Subscribe to INQUIRER PLUS to get access to The Philippine Daily Inquirer & other 70+ titles, share up to 5 gadgets, listen to the news, download as early as 4am & share articles on social media. Call 896 6000.