Updates on Marawi deaths make Duterte cry
DIGOS CITY – President Rodrigo Duterte said on Saturday that he would sometimes cry whenever he would read a briefer from security officials about government casualties in the war against terror in Marawi City.
Speaking in Tagum City at the 50th founding anniversary of Davao del Sur here, Duterte said he would nightly updates on the progress of operations in Marawi against the Maute Group and its allies, the Abu Sayyaf and the Bangsamoro Islamic Freedom Fighters (BIFF).
"I get the briefer from (the Department of National Defense), from (Armed Forces Chief Gen. Eduardo) Año, and also from the police," he said. "I'm telling you the truth. It's really unsettling. Sometimes I cry if the numbers are really great."
He said what would make him cry was the thought of the families left behind by the slain troopers.
"I can just imagine their families," he said. "That is always our worry. Our efforts are always for the family. We're beyond whims and caprices already. At this age, we want this country safe for our children."
As of the latest military report, 82 soldiers and police officer have died since the Marawi crisis started on May 23. Nearly 500 others were also injured.
"It really disturbs me because I declared martial law and I was the one who ordered them to go there to fight and to die," Duterte said.
He said the death of the government forces while fighting the terrorists "were heavy on the conscience."
"It's not really a guilt feeling, but it is almost akin (to that). It's heavy in the sense that I was the one who ordered them to go there to die. It's like that," he added.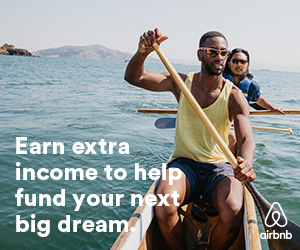 He said, like the "poor Maranaos who had nothing to do in this, who are not power trippers and have been praying that this war should stop," he also wanted it to over soon.
"I'm always praying that this war will end as fast as it can ever be. I don't like people dying," he said. "I want this done immediately. But we are having a hard time."
He noted how the terrorists had taken a more advantageous position than the soldiers.
But even if the war was dragging, Duterte said he would not stop until the last terrorist had been wiped out.
"I will never talk to the terrorist and I will never forgive them," he said. "That war in Marawi will continue until the last terrorist is taken out. I really would not negotiate because it's a brutal and cruel organization."
Duterte said he would understand if it were the Moro National Liberation Front (MNLF) and the Moro Islamic Liberation Front (MILF) waging war against the government because they would be motivated nationalism and the belief that the Moro people had been sovereign even before the Spaniards came.
"If this would involved the MNLF and the MILF, I could very well understand and still I would insist on just talking (to them) about peace," he said.
But Duterte said the motivation of the Maute Group and its allies were different.
"All they wanted to do is kill and destroy," he said. "There is no redeeming factor at all except that they are terrorists."
Duterte also apologized to the troops for the predicament found themselves in now in Marawi.
"I always say to the troops, I'm very sorry to air it but I hope you understand," he said. "I have this constitutional duty. If I did not do my job, I'd be jailed, and more in shame. It's like I cowered. If (we did not do it), we would have lost Marawi in a matter of days and they would have established, they can boast that they have an Islamic state."
He quickly added that he was not against the establishment of an Islamic state if it would be done peacefully.
"I would like it to happen (but not through terror)," he said.
Duterte also did not hide his anger towards some Maranao leaders, whom he said had allowed the Maute Group to set up base in Marawi.
Among those who had earlier been identified as sympathetic to the group were former Marawi mayors Solitario Ali and Fahad Salic, who are brothers. Salic had since been arrested.
"That's why I was very angry," Duterte said. "Why did they allow the terrorists to come? They can't build that kind of ordnance if they were not allowed in freely. Look at the soldiers and policemen. They suffered from shrapnel (injuries). It's all explosives. As to how they had build (their capability), this has to bee looked into after the fighting."
He also said that he could not just lift martial law now.
"I will only lift martial law if the military says it is already safe to do so, not because of questions at the Supreme Court," the President said. /atm
Subscribe to INQUIRER PLUS to get access to The Philippine Daily Inquirer & other 70+ titles, share up to 5 gadgets, listen to the news, download as early as 4am & share articles on social media. Call 896 6000.