The most affordable fish in the Philippines
Recently visiting the Navotas Fish Complex in Manila, I noticed about 30 tubs of Clown Knifefish (Chitala ornata) being sold for the low, low sum of P15 per kilo — making them ten times cheaper than galunggong (Decapterus punctatus), which sells for P150 a kilo and was long touted as 'the poor man's fish'!
Resembling spotted silver blades slicing through river murk, Clown Knifefish originate from Indonesia, plus the great brown-water river systems of Southeast Asia – the Mekong, Chao Phraya and Mae Klong –snaking through Vietnam, Laos, Cambodia and Thailand. 
Though cute (but not quite cuddly) at three inches and popular as aquarium pets, they gulp down everything and reach over a meter, eventually outgrowing all but the largest aquarium or pond. Hobbyists who don't want to euthanize their beloved pets often set them free in local canals and waterways, allowing these fish to invade, proliferate and wreak havoc in America, Singapore, the Philippines and other countries.
In Navotas, fish peddlers erroneously called them Arowana, after a group of similar-looking but far more expensive fish. Filling about 30 tubs, they ranged from one to five kilos each.
Legend has it that Clown Knifefish invaded the country's largest lake, Laguna de Bay, after Typhoon Ondoy flooded parts of Metro Manila in September 2009. Silently, the ravenous, fast-growing and highly adaptable predators multiplied and began to take a toll on other fish.
"Invasive species like Clown Knifefish have literally been cutting a swath through the Tilapia, Bangus and Carp stocks of Laguna. Worse, they are eating our native fish like Ayungin and Biya," explains Dr. Ma. Rowena Eguia, head of the Manila office of SEAFDEC, an international body which promotes sustainable fisheries development in Southeast Asia. "For every kilo of weight they put on, they will already have eaten seven kilos worth of other fish."
Thus, the 30 tubs of Clown Knifefish I saw in Navotas had already eaten at least 210 tubs worth of other fish. There are many dangers in releasing alien fish into Philippine waterways. The most common fish in our rivers – Tilapia, Guppies and Janitorfish – are all aliens.
"We must wipe out the threat posed by Clown Knifefish so consuming them to depletion is a good solution. Living as we do in a mega-diverse biodiversity hotspot, we must protect our native fish by eliminating invasive species," adds Marianne Pan-Saniano, former National Project Coordinator for the Forest Invasive Species (FORIS) project of the government's Biodiversity Management Bureau.
Fortunately, Clown Knifefish make for good eating. They are economically-valuable food fish in their home range. Years ago, BFAR started a program which gave Laguna fisherfolk incentives in exchange for wild-caught Clown Knifefish while training housewives to process the invasive fish into fishballs, nuggets and other products – all done to control the proliferation of Clown Knifefish and avert the displacement of native and farmed fish.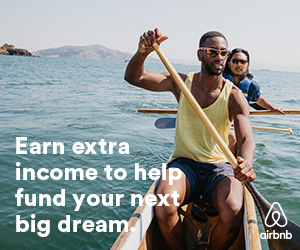 BFAR recently launched a program called Balik ang Sigla sa Ilog at mga Lawa (BASIL), which promotes the reseeding of Ayungin, Hito and other native species while limiting unsustainable aquaculture activities in the lake.
The Philippine-based Best Alternatives Campaign, a movement to promote green environmental alternatives, encourages Pinoys to buy these inexpensive fish.
At a paltry P15 per kilo, the country's new 'poor man's fish' can feed thousands of Pinoys and give Laguna de Bay's Tilapia, Bangus and Carp stocks a much-needed reprieve – so visit the Navotas Fish Complex and try these delectable fish today!
Gregg Yan is a Best Alternatives Campaign Leader
Subscribe to INQUIRER PLUS to get access to The Philippine Daily Inquirer & other 70+ titles, share up to 5 gadgets, listen to the news, download as early as 4am & share articles on social media. Call 896 6000.