STILL NO EVICTION NOTICE
Settlers take over sixth housing site in Bulacan
CITY OF MALOLOS—Another group of families, composed of 500 people, occupied housing units in a sixth location in Bulacan province on Monday, police said.
This time, members of the Kalipunan ng Damayang Mahihirap (Kadamay), the group that led the occupation of five government housing projects in the province last week, took over 400 units of the Atlantica Realty in Barangay Mapulang Lupa in Pandi town, said Chief Insp. Manuel de Vera Jr., town police chief.
Edward Gabriel, Atlantica's security officer, said the housing project remained a private property until a deal selling it to the National Housing Authority (NHA) had been finalized.
Gabriel said the 500 people were among the Kadamay members who tried to enter the compound on March 8 but who backed off when they were told that Atlantica was not a government housing site.
Gabriel said Atlantica did not prevent people from entering the site on Monday because the settlers brought along children.
He said Atlantica sent a medical team to provide assistance to the families because some of their children appeared ill.
Eviction notices have not yet been issued to families who illegally occupied housing units in government housing projects in Bulacan last week.
Rommel Alimboyao, NHA Central Luzon regional manager, said the agency was struggling to complete an inventory of the 4,000 houses in Pandi and San Jose del Monte City, which were occupied by members of Kadamay.
The agency has not been able to keep track of the families, who have been transferring from one empty unit to another, according to Alimboyao.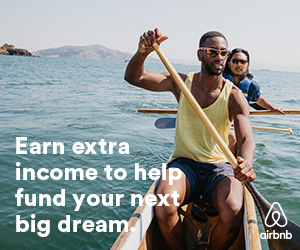 But Elizabeth Guerrero, a Kadamay leader from Bocaue town, said the NHA had been receiving wrong information.
"It is not true. If they observed people moving about, these are people who bring food to family members guarding their chosen units. They could be family members or friends. We have not left the houses we occupied [on March 8]," said Guerrero, who was among the people who occupied units at Pandi Residence 2 in Barangay Mapulang Lupa.
She said the occupants, composed of about 5,000 people, went to the government housing sites out of frustration, believing their applications for affordable housing were being ignored by the NHA.
Last week, people took turns guarding the units to allow family members to return to their current homes to eat and bathe.
Many of the houses they occupied were unfinished. Some had no toilets, so some families move around to share the toilets of other houses occupied by Kadamay members, Guerrero said.
Many of the houses also have no water and electricity supply, so family members tasked to guard these structures sleep at the doorway.
Subscribe to INQUIRER PLUS to get access to The Philippine Daily Inquirer & other 70+ titles, share up to 5 gadgets, listen to the news, download as early as 4am & share articles on social media. Call 896 6000.