Trillanes to colleagues: Did you become saints after spiritual renewal?
Retired SPO3 Arturo Lascañas is no saint, just like some senators who lectured him about spiritual renewal, Senator Antonio Trillanes IV said on Tuesday.
"'Yung mga niri-raise nila na bakit 'yung spiritual renewal nangyari before, that's subject to their interpretations. Ang point nito, nagbago 'yung buhay nung mama. After niyang magkaroon ng spiritual renewal, huminto siya ng pagpapatay. That's a big departure from his previous life," Trillanes said.
(The question that they're raising, why the spiritual renewal happened before,  that's subject to their interpretations. The point here is that the man's life changed. After he had a spiritual renewal, he stopped killing. That's a big departure from his previous life.)
"Ngayon, hindi ibig sabihin nun na naging santo siya. Kagaya ni, yung ibang senator na nagki-claim ng nagkaroon sila ng spiritual renewal, naging santo ba sila pagkatapos nun?"
(Now, it doesn't mean he turned into a saint. Like the other senators who claimed to have a spiritual renewal, did they become saints after it?)
"'Yun ang sakin dito, huwag nating i-impose 'yung morals natin as if e ano tayo…" the senator added.
(For me, let's not impose our morals as if we're [saints].)
Trillanes was reacting to some senators who questioned Lascañas' statement that his spiritual renewal in July, 2015 prompted him to make a public confession against President Rodrigo Duterte and yet he claimed to have lied in the Senate only last year.
Testifying at the Senate committee on justice and human rights in October last year, Lascañas denied the existence of the so-called Davao Death Squad. But he recanted his testimony at a press conference last February 20, saying the DDS was real and Duterte was behind it. He repeated his public confession during Monday's hearing of the Senate committee on public order and dangerous drugs.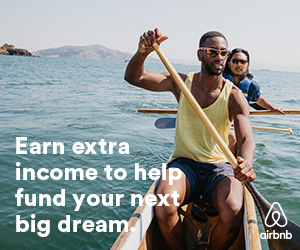 Neophyte Senator Manuel "Manny" Pacaquio, who lectured Lascañas about spiritual renewal, maintained that the name of God should not be used by the witness as a reason for his public confession.
"Wala namang santo dito. Lahat tayo, walang tao na walang kasalanan. We all commit sins pero ang ibig kong sabihin, not deliberately…" Pacquiao said in a separate interview.
(There's no saint here. All of us, there's no person without sin.We all commit sins but what I'm trying to say, not deliberately.)
When he had his own spiritual renewal, the senator said, he stopped committing sins deliberately.
"I'm not saying I'm a saint, magkakasala din ako, makasalanan din ako (I also sin) but as much as possible I'm avoiding to commit sins deliberately because I have Jesus in my life," Pacquiao said. JE/rga
RELATED VIDEO
Subscribe to INQUIRER PLUS to get access to The Philippine Daily Inquirer & other 70+ titles, share up to 5 gadgets, listen to the news, download as early as 4am & share articles on social media. Call 896 6000.