Sotto, Aquino seek Senate probe into deadly Tanay bus crash
MANILA — Two Senators on Tuesday moved for a legislative inquiry into the bus crash that left 15 dead at a downhill curve in Tanay, Rizal on Monday, citing the need for accountability for deadly vehicular incidents and reforms in the conduct of school field trips.
Senate Majority Leader Vicente Sotto III and Sen. Bam Aquino, chair of the chamber's comittee on education, arts and culture, sought a Senate investigation into accidents involving "rolling coffins," seeking to ensure the safety of commuters amid frequent deadly accidents.
In a privilege speech, Sotto moved for a joint investigation by Aquino's committee and the Senate committee on public services, chaired by Sen. Grace Poe, saying he had been asking for action against dangerous buses since delivering a similar privilege speech three years ago.
"In my speech on Feb. 10, 2014, I asked, and I ask the same question now: who is to blame? The driver? Operator? Bus owner? School? We are pointing to so many," Sotto said.
The loss of brakes, he said, has been the common cause seen in the string of accidents between late 2013 and early 2014, and in the Tanay crash.
He cited accidents in 2013: a Nov. 14 collision of two buses on Edsa Magallanes, which killed six and injured 33; a Dec. 2 accident involving a bus and a dump truck at the North Luzon Expressway where one died and 26 were injured; a jeep and truck collision in Concepcion, Marikina where four died and 14 were injured; and a Dec. 16 accident at the Skyway in Bicutan, Taguig City between a closed van and a bus, which left 21 dead and 20 others injured.
On Feb. 7, 2014, a passenger bus fell into a ravine in Mt. Province, killing 14 and injuring 32.
And on Monday, a bus carrying college students to a training slammed onto a post, killing 15.
"The reason for all of these? Loss of brakes," said Sotto.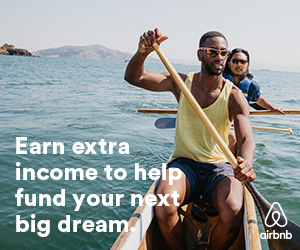 "In 2014, I already asked the Department of Transportation (DOTr), and I ask them now again to find out who are the people who gave these buses certificates of roadworthiness. They're the No. 1 at faullt," said the lawmaker, adding that the others usually blamed for accidents were "just doing their jobs."
Aquino meanwhile filed Senate Resolution No. 297 seeking an investigation towards creating "better guidelines regarding education stories" to ensure the safety of out-of-campus student activities.
"We want to know what happened and, second, what reforms are needed to make sure that out-of-school activities of the youth are safe," Aquino said in a press conference.
"We agree in general that these activities are important, but [they] must be done in a safe environment," he said.
Aquino said he would invite representatives from the Department of Education, the Commission on Higher Education, and the Land Transportation Franchising and Regulatory Board.  SFM/rga
Subscribe to INQUIRER PLUS to get access to The Philippine Daily Inquirer & other 70+ titles, share up to 5 gadgets, listen to the news, download as early as 4am & share articles on social media. Call 896 6000.