Senate to begin charter change debates
The Senate is set to begin debates on proposals to amend the 1987 Constitution next week, with Cabinet members and experts from various sectors invited to attend what is touted to be a "thorough, consultative and transparent" process.
Senate President Pro Tempore Franklin Drilon, chair of the Senate Committee on Constitutional Amendments and Revision of Codes, said on Wednesday the first committee hearing on charter change proposals was set on Dec. 8.
Several measures seeking amendments to the 29-year-old basic law have been filed before the body, a move seen to pave the way for President Duterte's bid to shift toward a federal system of government.
Constitutional convention
These include Drilon's bill, which calls for a constitutional convention. Sen. Juan Miguel Zubiri also has a pending bill for the election of 86 independent delegates to the Constitutional Convention to be held alongside the next barangay elections.
The committee hearing was set as Congress was expected to finish bicameral deliberations and pass within the next few days the 2017 proposed national budget.
"Let the debates begin," Drilon said. "This committee understands the importance of this undertaking in the agenda of the current administration so we will ensure that it is given the utmost priority."
He said several resource speakers, among them former Supreme Court justices, constitutionalists, and other legal experts, representatives from the business sector, the academe, civil society, labor and religious groups were invited to take part in the discussions.
Discussions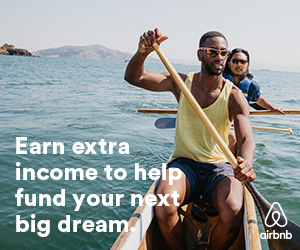 Discussions during the initial hearing are expected to center on whether or not there is a need to revise the charter, which parts need changing, and whether the amendments would be done by convening Congress as a constituent assembly or electing members of a constitutional convention, Drilon said.
"All these must be and will be thoroughly considered, guided by the principle that the vehicle we choose must be democratic, participatory and inclusive," Drilon said.
Former Chief Justices Hilario Davide Jr., Reynato Puno and Artemio Panganiban, as well as former high court Associate Justices Adolfo Azcuna, Antonio Nachura and Vicente Mendoza, have been invited as resource persons. They would be joined by constitutional experts Fr. Joaquin Bernas,  Christian Monsod and former Senate President Aquilino Pimentel Jr.
'World is changing'
Executive Secretary Salvador Medialdea was also invited to come, along with and Makati Business Club chair Ramon Del Rosario Jr.
Speaking at the Meet the Inquirer Multimedia forum on Tuesday, Former President Fidel Ramos, who had pushed for charter change early during his term, reiterated the need to amend the Constitution.
"The 1987 Constitution is fine, but it needs amendment. It is not that it is made of stone or gravel and steel. No," Ramos said.
"Let us understand that the world is changing almost every day, and therefore we have to adjust to the new realities," he said.
Among the changes he sought were economic provisions restricting foreign investments and the expansion of domestic industries, and the provisions on political and economic dynasties.
Subscribe to INQUIRER PLUS to get access to The Philippine Daily Inquirer & other 70+ titles, share up to 5 gadgets, listen to the news, download as early as 4am & share articles on social media. Call 896 6000.