RISING OPPOSITION
Young protesters rage and laugh at Marcoses
Rage and laughter blended seamlessly when young protesters gathered at Rizal Park Friday night to condemn the clandestine burial of ousted authoritarian President Ferdinand Marcos at Libingan ng mga Bayani last week.
Unmindful of the intermittent rains, thousands of protesters—some still in their school uniforms—streamed in from Liwasang Bonifacio, Mendiola and Taft to converge at Rizal Park, with each contingent greeted with cheers by fellow ralliers and a pair of young emcees onstage.
"I came here because I want to express my dissent … The hero's burial for Marcos might be misconstrued by the youth (as a good thing)," 27-year-old Aaron Galzote said.
 'Day of unity, rage'
Ferdinand Sanchez, 17, whose mother took part in the 1986 Edsa People Power Revolution that toppled the Marcos dictatorship, came with at least five schoolmates from Manila Science High School. "I want to show my dissent. We should not forget what happened during martial law," he said.
Boni Ilagan, lead convenor of the Campaign Against the Return of the Marcoses in Malacañang, said Nov. 25 had been declared the "day of unity and rage … to show fellow comrades that the fight against the rehabilitation of the Marcoses and against the revision of history continues."
To loud cheers from the audience, Ilagan declared that his "generation (c)ould now rest peacefully because the youth would take up the cudgels for the fight."
Neri Colmenares, one of the petitioners against the Marcos' burial at Libingan, said that "reconciliation" was not possible since the Marcoses have "not acknowledged that there were human rights violations and plunder during martial law."
Poem of dissent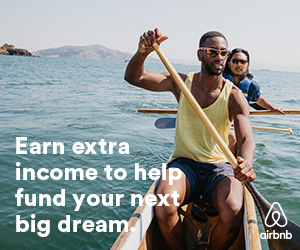 Movie director and martial law activist, Joel Lamangan, read a poem of dissent, while JC Mijares, a grandson of Primitivo Mijares, Marcos' former press secretary and author of the book "Conjugal Dictatorship," recalled his grandfather's disappearance shortly after he testified against the strongman in the United States Congress in the 1970s.
The crowd—now numbering around 15,000 according to organizers—also cheered lustily when they saw the video of Social Welfare Secretary Judy Taguiwalo expressing support for them. "Marcos is no hero," she said.
Between speeches, the crowd would get riled up and chant, "Marcos, Hitler, diktador, tuta! (lapdog), and "Digong, Digong, hoy, hoy! 'Di bayani si Macoy!  (Marcos is no hero)"  The placards echoed the black humor of the occasion, with the emcees reading out the messages at one point.
"Botox ni Imee, pera ng bayan,"  "Sandro, panget," got loud cheers from the crowd.  "Sabi ng teachers, no erasures, no revisions," got even louder cheers.
At one point, activist-actress Mae Paner, also known as Juana Change, who was dressed like former first lady Imelda Marcos, drew laughter from the crowd when she kissed an effigy of her husband in a makeshift coffin. —WITH REPORTS FROM JULIE M. AURELIO, LEILA B. SALAVERRIA AND JOVIC YEE
Subscribe to INQUIRER PLUS to get access to The Philippine Daily Inquirer & other 70+ titles, share up to 5 gadgets, listen to the news, download as early as 4am & share articles on social media. Call 896 6000.