N. Ecija dam's host loses power again
CABANATUAN CITY—Since May 30, Pantabangan town in Nueva Ecija province has no electricity in spite of the fact that it hosts one of Luzon's major hydro-electric power facilities.
"Our electric power supply was disconnected by the National Grid Corporation of the Philippines (NGCP)… because of the unpaid obligations of our power utility distributor," said Mayor-elect Roberto Agdipa.
Agdipa would not give details as to how much the Pantabangan Municipal Electric Services (Pames) owes the NGCP.
Confusion
Pames, which serves as many as 14 villages, gets its supply from the First Gen Hydro Power Corp. (FG Hydro), which operates the 112-megawatt Pantabangan-Masiway hydro-electric power plant.
"Because we do not have power supply, our water system has not been working [so] we have been securing potable water from nearby towns through commercial suppliers," Agdipa said.
There was enough money to pay Pames' debts but the problem is about the confusing state of the town's leadership, Councilor-elect Bienvinido Reyes said.
"We virtually have two town mayors now. Outgoing Mayor Lucio Uera was suspended by the Ombudsman and was replaced by outgoing Vice Mayor Ruben Huerta upon orders of the Department of the Interior and Local Government. However, Uera was able to secure an order from a regional trial court to preserve the status quo," Reyes said.
He said Uera has been holding office at the ground floor of the municipal building while Huerta continues to hold office at the second floor.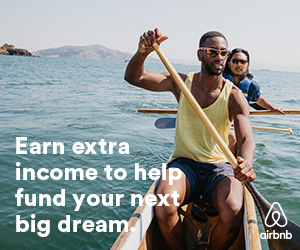 "As a result, the town's depository bank is confused. It cannot release any deposited amount requested by either of the two officials," Reyes said.
Agdipa said he would fix the problem as soon as he assumes office on July 1.
Pantabangan is entitled to a share from the real estate tax paid by the Casecnan Multipurpose Irrigation and Power System, which built and operates the Casecnan project that augments river water flowing to the Pantabangan Dam reservoir.
It was not the first time that Pantabangan experienced a power disconnection.
Unpaid bills
In July 2012 and in March 2013, FG Hydro shut down power supply to Pames due to unpaid bills amounting to more than P50 million.
Power was restored when the late Interior Secretary Jesse Robredo and Gov. Aurelio Umali intervened on behalf of the town. Anselmo Roque, Inquirer Central Luzon
Subscribe to INQUIRER PLUS to get access to The Philippine Daily Inquirer & other 70+ titles, share up to 5 gadgets, listen to the news, download as early as 4am & share articles on social media. Call 896 6000.