More political bigwigs join Duterte party
Presumptive President-elect Rodrigo Duterte's political party continues to grow by the day as more political bigwigs gravitate toward PDP-Laban.
San Juan City Rep. Ronaldo Zamora of the Nacionalista Party, Negros Occidental Rep. Alfredo Benitez (head of the Visayas bloc), Pangasinan Gov. and incoming Rep. Amado Espino Jr., and Lanao del Norte Gov. and incoming Rep. Khalid Dimaporo of the Liberal Party (LP) were among more than a dozen lawmakers who took their oath as PDP-Laban members at the Marco Polo Hotel in Pasig City.
Some of the  newly minted PDP-Laban members were Representatives Ruby Sahali of Tawi-Tawi, Peter Unabia of  Misamis Oriental, Horacio Suansing of Sultan Kudarat, Jorge Almonte of Misamis Occidental, Mayo Almario of Davao Oriental, Wilter Palma II of Zamboanga Sibugay, Maximo Rodriguez Jr. of Cagayan de Oro City, Rogelio Pacquiao (brother of Senator-elect Manny Pacquiao) of Sarangani, Jesus Celeste of Pangasinan and Mylene Garcia-Albanao of Davao City.
Most of the new PDP-Laban members came from the LP whose leader, Speaker Feliciano Belmonte Jr., has declared his support for Duterte and has given his members an option to join the emerging majority coalition.
Defections expected
President Aquino on Tuesday said he expected the mass defections but expressed confidence that the LP would endure given its history.
"I think what we should bear in mind is that the Liberal Party is the longest continuously run political party and there would be a part of us that would espouse the ideologies and beliefs of this party," the President told the Inquirer in an interview at Malacañang.
Mr. Aquino is set to meet with "several" LP members today but declined to give details of what would be on their agenda, at most saying that one of the matters to be discussed is the party's own change of officers.
The President is the chair of the LP, which had at its members a number of the country's most illustrious politicians, including his own father, assassinated Sen. Benigno Aquino Jr.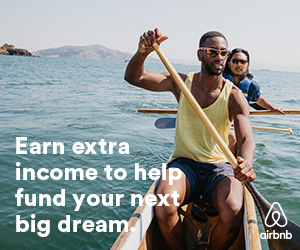 The party's standard-bearer, Mar Roxas, was a far second to Duterte, in the May 9 presidential election.
Not consulted
Belmonte said he did not confer with the President before the bulk of the LP members decided to align with the majority coalition led by PDP-Laban in the 17th Congress.
"Not yet," was Belmonte's terse reply on whether the President was consulted on LP's game plan.
Had the LP decided to stick together, it would have maintained an "impeachment vote" with 116 members in the 17th Congress (which would have an estimated 290 members) and be a constant threat to Duterte as only a third of the House vote was needed to oust a President.
Belmonte said that "very few" LP members would agree to stay on as minority members and lose out on coveted seats on House committees that would be distributed by PDP-Laban to its coalition allies.
Even Belmonte himself has remained unclear on whether he would join the majority bloc or play the minority leader role in the 17th Congress.
On him not being consulted on the matter of the LP members joining the incoming majority bloc, Mr. Aquino said that "it was a matter within the House" but that Belmonte had informed him of the results of the discussion.
Significant force
Despite the exodus, the President remained confident that the LP would remain to be a significant force in the country's political landscape.
"What is important to us are the individuals concerned, so long as the lines of communication are open. We understand where each one is coming from and each one is headed," he said.
Caloocan Rep. Edgar Erice, a rabid supporter of Roxas, said LP leaders should decide with finality whether to join the Duterte bandwagon or to provide the role of check and balance in the next Congress, especially with the radical reforms proposed by Duterte.
Coalition for Change
"The party should not in any way be taken for granted. Political parties must not be prostituted. LP is more important than ensuring certain legislators getting juicy posts," said Erice.
Duterte is hoping to assemble a core of PDP-Laban members in the House, which will lead the Coalition for Change in the 17th Congress and elect his ally, incoming Davao del Norte Rep. Pantaleon Alvarez, as the next Speaker.
PDP-Laban initially had only three members in the next Congress—Representatives  Alvarez, Mauyag "Jun" Papandayan of Lanao del Sur and Erik Martinez of Valenzuela but its number has grown exponentially less than two weeks after the May 9 elections.
On Saturday, Alvarez swore in Ilocos Norte Rep. Rodolfo Fariñas and Camarines Sur Rep. Rolando Andaya to add political muscle to PDP-Laban's presence in Congress.
Fariñas is being groomed as the next majority leader, Andaya as  chair of the House committee on appropriations and Zamora as head of the House contingent in the Commission on Appointments.
Duterte needs all the help he can muster in Congress as he embarks on ambitious legislative agenda to change the Constitution, shift to a federal form of government and reimpose the death penalty.
Subscribe to INQUIRER PLUS to get access to The Philippine Daily Inquirer & other 70+ titles, share up to 5 gadgets, listen to the news, download as early as 4am & share articles on social media. Call 896 6000.