Federalism will empower LGUs — Nene Pimentel
A shift to a federal system of government will help empower local government units and give them access to a bigger budget, former senator Aquilino "Nene" Pimentel Jr. told Radyo Inquirer 990AM on Monday.
The founder of Partido Demokratiko Pilipino-Lakas ng Bayan (PDP-Laban) said federalism would give more power to local units.
PDP-Laban is the political party of presumptive President-elect Rodrigo Duterte, who has vowed to advocate a shift to federalism.
READ: Federelism, war on crime top Duterte legislative agenda
"Kung mamarapatin pupunta na tayo sa federalismo na ating naiisip, mas makadagdag yun sa kapangyarihan ng ating gobyernong lokal," the founder of Partido Demokratiko Pilipino-Lakas ng Bayan (PDP-Laban) said.
(If we shift to federalism, it will empower local governments.)
He said the existing Local Government Code, which Pimentel authored, would be expanded and the regions would receive more money to fund development programs.
Pimentel said the needs of the projects would be based on the needs of the provinces.
Asked how a federal Philippines would look like, he said he prefers to have three to four federal states per island group, loosely based on the existing regions. He said Metro Manila will be the capital of the federal government of the Philippines. He mentioned the Bangsamoro region as one of the possible federal states.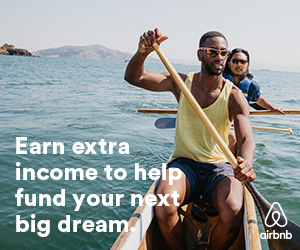 Pimentel said each federal state should be able to elect its own set of senators while the provinces will retain their elected officials.
He said the provinces will not be abolished.
"Ilalagay lang sila sa isang federal government para mas madali ang pagbigay ng solusyon sa kanilang pangangailangan imbes na pupunta pa sila sa Metro Manila," he explained.
(They will just be under one federal government to make it easier to solve their needs instead of requiring them to go to Metro Manila.)
Asked if he will play an important role in the government of Duterte or the shift to federalism, he said he won't intervene unless he is invited.
He said it will be up to his son, Senator Aquilino "Koko" Pimentel III, and the new generation of lawmakers to act./rga
Subscribe to INQUIRER PLUS to get access to The Philippine Daily Inquirer & other 70+ titles, share up to 5 gadgets, listen to the news, download as early as 4am & share articles on social media. Call 896 6000.