Unopposed Governor Leonard Mayaen of Mountain Province dies
BAGUIO CITY, Philippines—Mountain Province Gov. Leonard Mayaen, who was running for reelection unopposed in the May 9 elections, died of cardiac arrest on Thursday afternoon at a hospital here, hours after collapsing on the eve of a festival celebration in Bontoc.
Mayaen, 63, was preparing for today's opening parade of the Lang-ay Festival, which coincides with the 49th foundation day of Mountain Province.
He was airlifted by helicopter to this city at 3:30 p.m. after he collapsed at 11 a.m. in Bontoc, the capital of Mountain Province. Doctors at the Notre Dame Hospital here could no longer revive him.
Mayaen, who was on his second term as governor, would be succeeded by Vice Gov. Bonifacio Lacwasan, who is also seeking reelection. But Lacwasan cannot run for governor since he has already filed his candidacy for vice governor, said lawyer John Martin, Commission on Elections supervisor based in Baguio. Martin said Lacwasan will serve as governor until June 30.
Martin said the Omnibus Election Code allows a substitute to run in place of the late governor, provided they share the same surname. But he said the poll body would need to study Mayaen's situation because he was running as an independent candidate, and not a member of a political party. Sonia Gawe-Mayaen is the governor's widow.
Mayaen's body was driven back to Bontoc at 4:35 p.m. by his family.
Organizers of the Lang-ay Festival, a week-long agro-industrial trade, tourism and cultural fair, held an emergency meeting late Thursday to discuss whether to push through or not with the festivities.
Also scheduled during the festival, which showcases the rich culture and traditions of Mountain Province through songs and dances, is the 11th International Igorot Conference to be attended by Igorots all over the world on April 11 in Bontoc.  Vincent Cabreza, Inquirer Northern Luzon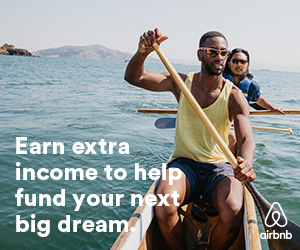 Subscribe to INQUIRER PLUS to get access to The Philippine Daily Inquirer & other 70+ titles, share up to 5 gadgets, listen to the news, download as early as 4am & share articles on social media. Call 896 6000.