Uber, Grab fares up for LTFRB review
AFTER the taxi fare cuts that took effect last week, the Land Transportation Franchising and Regulatory Board (LTFRB) has initiated a review of the fare rates for app-based vehicle services like Uber and Grab.
The LTFRB has set a hearing for April 6 regarding "proposed fare adjustments" for these fast-growing players in the transport sector, the first of their kind to receive government accreditation last year.
"Recent developments in the global oil market prompted the board to review the existing fare rates of TNVS to determine if an adjustment is necessary," LTFRB Chair Winston Ginez said in a statement.
TNVS or transportation network vehicle services are the partner operators of the technology providers classified as transportation network companies (TNCs).
"In hearing the matter, we want to ensure that we strike a balance in making a decision that would be fair for both the TNVS operators and the riding public," Ginez said.
Board member Ariel Inton said the LTFRB has notified Uber, Grab and the recently accredited U-Hop regarding the hearing on possible fare adjustments on April 6.
In a notice of hearing signed on March 17, the LTFRB said "parties contesting or opposing the approval of the proposed fare adjustment must file their written oppositions on or before April 6 and appear before the board to submit their evidence or position papers."
Last year, the party-list group 1-United Transport Koalisyon (1-Utak) questioned the authority given to TNCs to dictate and adjust their fares without limitation while other public utility vehicles like taxi cabs, buses and jeepneys still have to seek LTFRB approval.
The issue was raised following the Sept. 8, 2015, "carmageddon"—the night when thousands of Metro Manila commuters were either stranded or stuck in the heavy traffic for hours due to heavy rains and flash floods—when even LTFRB noted that Uber's fare surged five times the usual rate.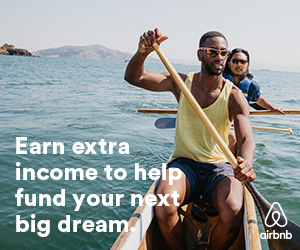 Ginez reiterated that under the May 2015 order of the Department of Transportation and Communications governing TNCs, fares set by these companies would be "subject to oversight from the LTFRB in cases of abnormal disruptions of the market."
"We urged the TNCs to make proper determination of what should be the fare considering our consolidated order for the taxis," Ginez said. "We would like to remind the TNCs and TNVS that the board has the power on its own to initiate the fare reduction if it deems necessary." Erika Sauler
Subscribe to INQUIRER PLUS to get access to The Philippine Daily Inquirer & other 70+ titles, share up to 5 gadgets, listen to the news, download as early as 4am & share articles on social media. Call 896 6000.