Despite party decision, NPC solon vows to support Binay, not Poe
At least one member of the Nationalist People's Coalition (NPC) vowed to support the presidential bid of Vice President Jejomar Binay, veering away from the official endorsement of the party on Sen. Grace Poe.
In a statement on Monday, Camarines Sur Rep. Felix William "Wimpy" Fuentebella said he is a member of the NPC, however, he would support Binay's presidential bid.
READ: Poe, Escudero finally get NPC's endorsement
"I am a member of the NPC supporting VP Jojo Binay for President. I, with the other NPC members in Camarines Sur, informed the leadership of the NPC about this decision," Fuentebella said.
Fuentebella said he supports Binay for the latter's extensive experience as Makati mayor in giving free social services to the poor.
Furthermore, he cited the vice president's position in scrapping the income tax for individuals earning P30,000 and below monthly and his promise to improve the dole out Pantawid Pamilyang Pilipino program.
READ: Binay vows to scrap income tax for those earning P30,000 and below
"Our constituents were rightfully consulted in arriving at this decision. Our local leaders are inspired by Binay's programs for health, education and the senior citizens. His proposal to abolish the income tax for the P30,000 monthly earners and commitment to improve and expand the 4Ps to include the senior citizens are close to the hearts of our constituents," Fuentebella said.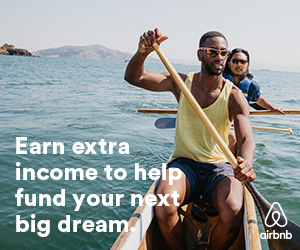 Fuentebella also cited Binay's track record as an elected official and a human rights lawyer under the administration of the late dictator Ferdinand Marcos Sr.
"We want Binay to become President. That's the clamor on our end and I am sure that the leadership of the NPC will hold that in high regard," he said.
READ: NPC endorsement of Poe won't affect Binay's chances, spox says
"As a member of the NPC, I will reiterate this position," he added.
Fuentebella is a member of the powerful political dynasty in Camarines Sur, which has ruled for over a hundred years. He is the son of former House Speaker Arnulfo Fuentebella, who served as congressman from 1992 to 2001 and from 2004 to 2010.
Aside from Fuentebella, former Pangasinan Rep. Mark Cojuangco, the son of NPC Chairman Emeritus and businessman Eduardo "Dangding" Cojuangco, is also rooting for Binay in the upcoming elections in May. The Cojuangco patriarch heads the San Miguel Corporation.
It was the younger Cojuangco who lobbied for Binay at a meeting between NPC and the vice president last Sept. 2015. He is gunning for the gubernatorial seat this year.
The NPC is the second largest political party in Congress next to President Benigno Aquino III's Liberal Party. It has two senators, some 40 House of Representatives members, 22 city mayors and 14 provincial governors.
Binay is the front-runner in the latest Social Weather Stations (SWS) survey, however, he saw his lead cut down.
According to the latest SWS survey conducted from Feb. 5 to 7 among 1,200 respondents, Binay's survey ratings dipped to 29 percent from 31 percent in January. Meanwhile, Poe and Davao City Mayor Rodrigo Duterte are statistically tied at 24 percent. RAM
Subscribe to INQUIRER PLUS to get access to The Philippine Daily Inquirer & other 70+ titles, share up to 5 gadgets, listen to the news, download as early as 4am & share articles on social media. Call 896 6000.