Solar farm to generate more power for Visayas
BACOLOD CITY—The biggest solar farm in Southeast Asia and the seventh largest in the world  will start feeding power to the Visayas grid on Saturday.
According to Mayor Patrick Escalante, of Cadiz town, the solar farm built on 176 hectares of land in Barangay Tinampaan in his city will produce 132 megawatts of electricity.
Soleq, the firm that built the solar farm at an estimated cost of P10 billion, invited President Aquino to the inauguration on Feb. 19 but has not received any confirmation.
Mr. Aquino recently inaugurated a coal power plant in Davao just weeks after promising to cut carbon emissions in the Philippines at an international climate change summit in Paris.
Mayor Escalante said Soleq will sell power at P8.69 per kwh.
The solar farm that generated 2,500 jobs during its construction stage is expected to hire at least 250 employees for its operations, he said.
Its presence will also create more jobs in Cadiz City as it is expected to draw investors to planned economic zones there, he added.
The San Carlos Solar Energy Inc. (Sacasol) is also rushing to complete a solar farm with an estimated generating capacity of 40 mw in Manapla town, Negros Occidental province.
At least 500 workers from Cadiz City, who are experienced in building a solar farm, are being hired by Sacasol for its 60-ha solar facility in Manapla, according to Escalante.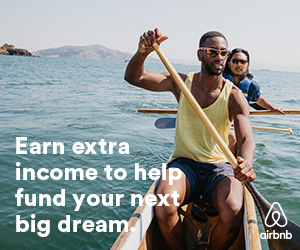 With a global trend toward a clean energy future, the Renewable Energy  Act was passed in 2008 to fully harness the country's renewable energy potential such as geothermal, hydro, wind, solar, biomass and ocean.
Based on current projections of the Department of Energy, renewable energy is foreseen to provide up to 40 percent of the country's primary energy requirements over a 10-year period beginning in 2003. Although its share would decline in relation to the total figure, it is estimated to grow at an average annual rate of 2.4 percent in absolute terms.
Biomass, micro-hydro, solar and wind will remain to be the largest contributors to the total share of renewable energy in the energy mix with an average share of 27.5 percent. Meanwhile, hydro and geothermal will contribute the balance and continue to be a significant source of electric power.
To promote wide-scale use of renewable energy and complementing the government's program on rural electrification, 30 islands are identified as targets for electrification using renewable energy hybrid power systems. In addition, 1,500 barangays are programmed to be electrified using renewable energy systems.
In 2011, President Aquino launched the National Renewable Energy Program, which seeks to increase the country's renewable energy-based capacity by 2030. With a report from  Rafael Antonio, Inquirer Research
Subscribe to INQUIRER PLUS to get access to The Philippine Daily Inquirer & other 70+ titles, share up to 5 gadgets, listen to the news, download as early as 4am & share articles on social media. Call 896 6000.