Lumad protesters welcomed at Baclaran church
AFTER defying the Nov. 12 deadline set by Manila Mayor Joseph Estrada, "lumad" activists finally moved out of the city Friday night but found a new campsite at the Baclaran church grounds in Parañaque City, where they are expected to resume protests directed at the Asia-Pacific Economic Cooperation (Apec) summit next week.
Backed by militant groups, the estimated 200 indigenous community members from Mindanao packed up and left Liwasang Bonifacio.
They marched first to Mendiola, near Malacañang, for a brief rally before taking a convoy of jeepneys to Baclaran.
READ: 'Lumads' march to Mendiola as Estrada extends camp-out deadline
Speaking to reporters after a closed-door meeting with the lumad leaders, Estrada said he made an appeal for them to leave Liwasan since Apec leaders are coming to Manila. "I asked them, for the sake of our country, to show that our country is a safe place. It is our duty as Filipinos to protect the image of our country."
READ: Estrada invites 'lumad' protesters to closed-door dialogue at city hall
According to an organizer of the lumad's Manilakbayan 2015, officials of Redemptorist Church in Baclaran allowed them to stay there until Nov. 22.
"They softened up and opened their doors for us after (Luis Antonio) Cardinal Tagle's statement," the organizer said, referring to an earlier call from the Manila archbishop to maintain lumad lands as "peace zones."
Making a surprise visit to the Manilakbayan camp on Tuesday, Tagle called both on the military and communist rebels to stay out of lumad ancestral domains, but said "we're all to blame for what's happening to our lumad brethren in Mindanao."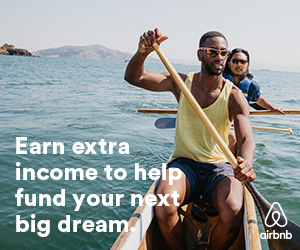 Since arriving in the capital last month, the lumad have staged a series of mass actions denouncing the military presence, mining and plantation projects, and recent killings victimizing tribal members in their ancestral lands.
Subscribe to INQUIRER PLUS to get access to The Philippine Daily Inquirer & other 70+ titles, share up to 5 gadgets, listen to the news, download as early as 4am & share articles on social media. Call 896 6000.