Abby subs for idled Junjun in Makati race
TAKING the place of her brother whose political career has hit a brick wall because of corruption charges, Makati City Rep. Abigail "Abby" Binay formally entered herself as a candidate in next year's mayoral race in their family's longtime bailiwick.
Younger sibling Junjun Binay, whom the Ombudsman recently ordered dismissed as mayor and perpetually disqualified from public service, could only cheer his sister on as she filed her certificate of candidacy (COC) for mayor on Thursday.
Junjun Binay said making his sister run for mayor was a "party decision" of the United Nationalist Alliance (UNA), the machinery behind the 2016 presidential bid of their father, former Makati Mayor and now Vice President Jejomar Binay.
The decision was deemed "the best for the people of Makati," said the younger Binay, who faced reporters after Abby filed her COC at the Makati Commission on Elections (Comelec) office on Ayala Avenue Extension, where more than a thousand supporters converged. Vice President Binay was also there to accompany Abby but they both immediately left amid tight security after the filing.
"She has enough knowledge and experience to continue the Binay service in Makati which is geared toward prioritizing the poor," Junjun said of his sister.
 'Sacrifices'
Junjun can still seek a third and final term as mayor but legal problems started hounding him in July, when the Office of the Ombudsman ordered his preventive suspension for six months as it investigated the allegedly overpriced Makati Science High School building.
The antigraft agency last week ordered his perpetual disqualification from public service over irregularities concerning another project, the Makati parking building.
"I am asking for the understanding of those people who still have faith in my leadership. My being a public servant will have corresponding sacrifices and I think everything should be done, putting into consideration not only what is best for me but also for the people," he said.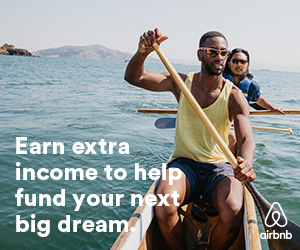 "[The decision to make Abby run] was also made because there is undue attention being given to us especially with two suspension orders and a dismissal from service. This is indeed election by elimination," Binay added. "Even if the cases against me have no basis, our detractors can make the public believe that they have basis."
Under Comelec rules, a candidate who withdraws may be replaced by another who belongs to the same party until Dec. 10 this year. Asked if he still sees himself substituting for Abby in case his legal problems are eventually solved, Junjun said they still had to study their options.
House, council bets
"In the meantime, I will still work for the people of Makati even if I did not file my certificate of candidacy," Binay said.
He expressed confidence that Abby would win as Makati mayor because "the hearts of Makati residents are still with us."
Abby filed her COC along with her vice mayoral candidate, Makati First District Rep. Monique Lagdameo. Her lineup for the council included singer Rico J. Puno, dancer and TV host Jhong Hilario, former action star Monsour del Rosario, Ferdinand Eusebio, Ma. Arlene Ortega, Marie Alethea Casal-Uy, Romeo Medina, Jojo Javier, Baby Olfato, Divina Jacome, Grazielle de Lara, Arleen Pangilinan, Doc Pasia, Mary Ruth Tolentino, Bing Villamor and King Yabut.
With Abby on her final term as congresswoman, her husband, Luis Campos, filed his COC also on Thursday in a bid to succeed her in the House seat for Makati's Second District. Also on the Binay team is Concepcion Yabut, who is running for congresswoman of the First District.
Cause of traffic
The rest of the Binay family—Abby's mother and former Makati Mayor Elenita, and siblings Anne and Senator Nancy—were also at the local Comelec office in support of the local UNA lineup.
The pro-Binay gathering prompted the closure of the road leading to the Comelec around 8:30 a.m. and caused heavy traffic on nearby streets.
Abby's main opponent in the mayoral race is acting Mayor Romulo "Kid" Peña, the vice mayor who had taken over City Hall after Junjun's suspension. Peña's running mate, Karla Mercado, is the daughter of former Vice Mayor and now Binay critic Ernesto Mercado.
RELATED VIDEOS
Subscribe to INQUIRER PLUS to get access to The Philippine Daily Inquirer & other 70+ titles, share up to 5 gadgets, listen to the news, download as early as 4am & share articles on social media. Call 896 6000.