Imelda's ex-summer mansion gets P20M for repair
TACLOBAN CITY—The national government is spending at least P20 million to repair one of the symbols of extravagance during the Marcos dictatorship before it was overthrown in a peaceful revolt on Edsa in 1986.
The Sto. Niño Shrine and Heritage Museum, which used to be known as the summer house of the late dictator's widow, Imelda, had suffered damage at the height of Supertyphoon "Yolanda" (international name: Haiyan) in November 2013. It was sequestered by the government shortly after the downfall of the Marcoses on suspicion that it was part of their ill-gotten wealth.
Renoir Dauag, regional representative of the Presidential Commission on Good Government (PCGG), said the renovation of the mansion is being funded by the Tourism Infrastructure and Enterprise Zone Authority (Tieza), an agency under the Department of Tourism.
READ: Supertyphoon Yolanda destroys Imelda Marcos mansion
Storm surges and Yolanda's winds of up to 300 kilometers per hour damaged the roof made of tegula bricks, steel gutters and glass ceilings of the mansion along Real Street.
The mansion, built by Imelda, a native of Tacloban, on a lot measuring 2,000 square meters, showcases Russian icons, oriental jars, ivory statues and paintings by some of the country's national artists like Malang. It has a chapel with the image of Sto. Niño, the patron of Tacloban, an Olympic-size swimming pool, and a state dining room on the second floor.
At least 13 of its 21 rooms are designated as guest rooms that are decorated with different motifs of the country's regions.
Dauag said repair works had been in the pipeline for three years. "It took a while to start [it] because of the long process like bidding," Dauag said.
Since the mansion is still the subject of litigation as the Marcos family insists it is not ill-gotten, the PCGG could not finance its repair, Dauag said. Tieza came into the picture because the place had become a tourist destination in the city.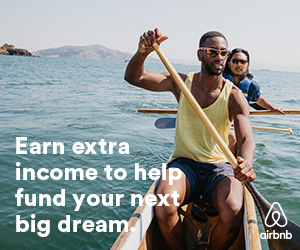 READ: Imelda Marcos finally told of Leyte tragedy
"It is now among the region's top tourist spots," Dauag said.
Last year, 8,978 tourists visited the mansion, generating P711,439 in income for the PCGG office, which maintains and oversees it.
From January to June this year, the place earned P600,575 from 8,180 visitors.
Click here for more weather related news."
Subscribe to INQUIRER PLUS to get access to The Philippine Daily Inquirer & other 70+ titles, share up to 5 gadgets, listen to the news, download as early as 4am & share articles on social media. Call 896 6000.