Duterte chides Church leaders on population
DAVAO CITY—After trading barbs with Justice Secretary Leila de Lima and former Human Rights Chair Loretta Ann Rosales over vigilante killings in the city, Mayor Rodrigo Duterte is now taking the Catholic Church to task for the rapid population growth in the country.
"Family planning in the country cannot maintain its momentum because you keep the people in total ignorance," Duterte said in his television show "Gikan sa Masa, Para sa Masa" on Sunday. He chided Church leaders for not helping in the campaign to teach family planning, especially to poor families.
While he pointed out that he has no quarrels with the Church, he said he was not fond of it either because, he added, it conditions the people to follow its doctrines using the concept of hell. "You tell the children that they will go to hell. You always use that to scare them. But that is not true. Hell is here," he said.
Every time he sees families living in urban poor settlements with an average of six children per household, the mayor said he was worried over the swelling population, which has already breached the 100-million mark.
A vocal reproductive health advocate, Duterte has gained the approval of women's groups and supporters who believe that he is the ideal presidential candidate in next year's elections who can espouse gender sensitivity in the country. He has, however, premised his poll plan on a favorable showing in opinion surveys.
Despite the mayor's tough and macho stance, he has been supportive of programs that ensure gender development and reproductive health, Gabriela Rep. Luzviminda Ilagan said. His brand of leadership that gives attention to women and children, can help uplift gender rights in the country, she added.
Under Duterte's watch, Ilagan said, Davao City implemented its own version of the reproductive health law even before it was legislated nationally. Even as politicians and the Catholic Church were debating over the bill in 2012, the city was already giving out free contraceptives to constituents.
"He is a strong leader. And our country needs one. Even Luzon is already excited. Political kingmakers are also saying that it's high time that we get an outlier who is not from traditional politics. A new face and voice but an old hand in politics," Ilagan said.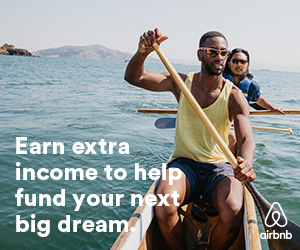 Subscribe to INQUIRER PLUS to get access to The Philippine Daily Inquirer & other 70+ titles, share up to 5 gadgets, listen to the news, download as early as 4am & share articles on social media. Call 896 6000.