Binay: I'm an innovator, but not corrupt
Considering himself an "innovator," Vice President Jejomar Binay maintains he is not corrupt despite allegations he is behind alleged anomalous projects in Makati City implemented during his stint as mayor.
At a media forum on Wednesday, Binay lamented how politicians were scored for introducing unconventional projects.
"Our government is not an innovator. Chances are if you will innovate, you will get sued," Binay said in Filipino.
The embattled Vice President recalled how he was scored by the Commission on Audit for implementing "innovative" projects during his term such as offering burial assistance and free caskets to Makati City residents.
"I went to COA. I said, 'Why is it that when I introduce a new policy, I am being charged?' They said, 'No law allows it.' I replied, 'No law prohibits it.' They said, 'Let us face each other in Court.' Many cases were filed against me. I did not violate the law. The Supreme Court said offering burial assistance was allowed as long as funds are properly appropriated and (it was) part of social justice."
In the case Binay v Domingo (G.R No. 92389, dated Sept. 11, 1991), the Supreme Court ruled in favor of continuing under Binay's term the burial assistance program which was challenged by COA for having no connection to public safety. The high court even lauded the city's program as "a paragon of the continuing program of our government toward social justice."
He also said the Makati City Hall Building 2, which became the subject of an ongoing Senate blue ribbon subcommittee probe and was found to have red flags in its construction by COA, should be considered an innovative project.
"Like that city hall issue. People instead should be happy over it because we have a beautiful city hall. But they say it's a product of graft and corruption," he said.
While recognizing that corruption allegations were part of public service, Binay said he was never suspended.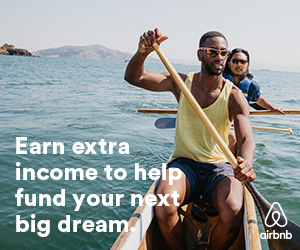 "I was never suspended despite the sackload of cases against me because I am right. When I was suspended, I holed up at the city hall. I said, 'If needed, I will return my lawyer's license if I will be proven wrong," he said.
"Itong mga bintang sa akin, na kora-corruption, ay puro kasinungalingan lang. Hindi naman ako mako-convict. Kung mako-convict man, hukuman ang gagawa niyan hindi ang Senado (These allegations against me are all lies. I will never be convicted. If ever I am convicted, the courts will do that not the Senate)," he added.
Subscribe to INQUIRER PLUS to get access to The Philippine Daily Inquirer & other 70+ titles, share up to 5 gadgets, listen to the news, download as early as 4am & share articles on social media. Call 896 6000.