MOUNTING PETITION
K-12 to displace thousands of teachers, students, say critics
The petition asking the Supreme Court to nullify the K-12 program is mounting.
In a 39-page petition, National Artist Dr. Bienvenido Lumbera, party-list Representatives Antonio Tinio (ACT Teachers), Neri Colmenares and Carlos Zarate (Bayan Muna), Emmi de Jesus and Luz Ilagan (Gabriela), Fernando "Ka Pando" Hicap (Anakpawis), Terry Ridon (Kabataan) and Conveners of the Suspend K to 12 Alliance said the government was not financially prepared to implement Republic Act No. 10533 or the Act Enhancing the Philippine Basic Education System.
Petitioners said implementation of the K-12 program would not only displace around 25,000 to 78,000 teachers and nonteaching staff but would also disenfranchise around 400,000 to 500,000 prospective senior high school students.
"A law that disregards national development in favor of labor, goes against the welfare of workers in the education sector, and directly violates the constitutional provision on free secondary education, should be immediately scrapped," petitioners said.
Petitioners said implementation of the law violated Article 14, Section 2 of the 1987 Constitution which provided that "the State shall establish and maintain a system of free public education in the elementary and high school levels …"
Unfortunately, petitioners said with the K-12 program, some 400,000 to 500,000 high school junior graduates would be forced to transfer to private senior high schools because they cannot be accommodated by public senior high schools "as [Department of Education] itself admits that the government cannot and will not build enough public senior high schools."
Under the Expanded Government Assistance to Students and Teachers in Private Education Act (E-Gastpe), DepEd shall engage private education institutions to accommodate incoming senior high school students. The students will be given vouchers ranging from P8,750 to P22,500 per year.
Voucher system
But petitioners said the voucher was not enough to cover the expenses in many private schools including the partner schools of DepEd.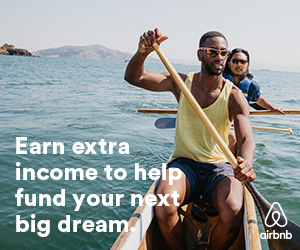 "Hence, it is very clear that the de-facto privatization of senior high school education via RA 10533's voucher system—euphemistically labelled "public-private" partnership—is a direct violation of the constitutional provision that mandates free secondary education which of course must cover senior high school," petitioners said.
The voucher system, according to the petitioners, failed when it was implemented in the United States and Sweden.
"Common sense dictates that instead of massively subsidizing private senior high schools, the government should work to establish a complete education system which is by the way mandated by the Constitution," petitioners said.
They added that records also showed more students were failing the National Achievement Test (NAT). Also, the Constitution, according to petitioners, required that patriotism and nationalism as well as appreciation of the role of national heroes in the historical development of the country be included in the country's education system.
But History was abolished in junior high school. Also abolished were Filipino, Panitikan/Literature and Philippine Government and Constitution, but the high court issued a restraining order against its abolition.
Other petitions seeking to nullify the K-12 program were filed by the Council of Teachers and Staff of Colleges and Universities of the Philippines (Cotescup), Sentro ng mga Nagkakaisang Progresibong mga Manggagawa (Sentro), Federation of Free Workers (FFW), National Confederation of Labor (NCL), Sen. Antonio Trillanes IV and the Magdalo party-list and the Suspend K-12 Coalition led by Prof. Rene Tadle of Cotescup. RC
Subscribe to INQUIRER PLUS to get access to The Philippine Daily Inquirer & other 70+ titles, share up to 5 gadgets, listen to the news, download as early as 4am & share articles on social media. Call 896 6000.