Moro queen's crown fits 3 heirs after more than century
The queen's crown didn't fit royal heiresses, literally, in over a century.
So distinct was the birthright, wit and the historical and genealogical circumstances of Rajah Potri, the last reigning Queen of Maguindanao, who first opened the sultanate's diplomatic channel with the Americans in 1899.
She and her husband were born of royal roots—Sultan Qudratullah Untong of Maguindanao and Sultan Bangon Marajanun of Buayan (Cotabato Upriver Valley), who were each married to the other's sister.
In what could have otherwise been an "incestuous union," the two sultans' children, Rajah Potri and Datu Anwaruddin Utto, were "married as full first cousins," so it is written in the old tradition of the Tarsila (Shahnama in Farsi, meaning "The Book of Kings"), which is opened only by royal privilege or scholarship authority.
Rajah Potri's being childless and empress of two separate kingdoms, so to speak, made it difficult for traditionalists to determine an heiress to the crown of not one but two kingdoms—the Maguindanao Sultanate and the Rajah Buayan in the late 19th century.
On Sunday last week, however, genealogists and royal houses broke this century-old traditional impasse, naming not one but three direct descendants of Datu Utto to fill the void in the royal throne. Bai Potre Camsa Ampatuan Masukat Sangki was crowned Rajah Potri sa Buayan.
The royal assembly also affirmed the separate anointment of her sister, Bai Maruja Camsa Ampatuan Masukat-Mastura, as the Bai Labi (Queen) of Maguindanao. Crowned as well was their unmarried nephew, Shariff Nur Hamza Datu Ali Ampatuan, as Sultan of Alah Valley, a part of the old Rajah Buayan dominion. All were seated on a gold-colored, carved, wooden throne, which was broadly made for three persons, with the sisters' mother, Bai Sarifinang Camsa, sitting at the center.
But like history, tradition repeats itself with more complicated yarns of blood ties and family links: Rajah Makasulay, the paternal great-grandfather of the siblings' father, Datu Rakim, was also the brother of their maternal ancestor, Sultan Bangon Marajanun of Buayan. Bai Idsad, also the sister of Sultan Bangon and Rajah Makasulay, was married to Shariff Ampatuan, and that union's granddaughter, Bai Tindus, was Datu Rakim's mother.
Bai Potre Sangki, a former mayor of Datu Abdullah Sangki town, where she was succeeded by her husband Datu Akmad Sangki (now vice mayor), said the "memorable" seven-hour ceremonies in Isulan, Sultan Kudarat province, had been planned in seven years, mostly in decoding the old Tarsila for her royal roots.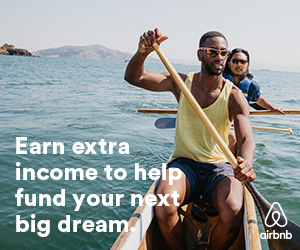 Christian neighbors in attendance said the new Rajah Potri, her family and siblings had a heart for Christians and indigenous tribes, being grandchildren of the late Sultan Kudanding Camsa Utto (grandson of Datu Anwaruddin Utto by his son, Sultan Camsa).
Their grandfather helped found old settlements as the first mayor of the Christian-dominated towns of Koronadal (now a city) and Norallah in South Cotabato province. Their grandmother, Bai Balulaw Bansil, was a known benefactor of compassion to families of indigenous tribes and settlers from the north—and so, Christians named a village after their mother, Bai Sarifinang.
In this day and age of extremism phobia, the new Rajah Potri said she wanted to continue to represent her elders' moderation as Muslims in their social relationship with Christians. However, she said she had no more plans of running for government office again.
Stories of political influence—and heroism—in the rise and fall of their ancestors Datu Anwaruddin Utto and Rajah Potri, were too overwhelming for historians and even American officials to ignore.
And contrary to popular notion on Muslim society, Moro women have had their undisputed terms being at the helm of the traditional leadership in Moro history.
Subscribe to INQUIRER PLUS to get access to The Philippine Daily Inquirer & other 70+ titles, share up to 5 gadgets, listen to the news, download as early as 4am & share articles on social media. Call 896 6000.