Vicente Paterno, ex-senator; 89
MANILA, Philippines—Former Sen. Vicente Paterno, a man whose integrity was rarely matched, whether in public service or the private sector, died Friday at age 89.
Malacañang officials paid tribute to Paterno, saying the country had "lost a distinguished public servant and exponent of principled governance."
A Palace statement cited Paterno's show of independence and integrity during the Marcos regime, which he served as chair of the Board of Investments and minister of public highways.
Paterno "contributed to the rebuilding of the nation after the Edsa People Power Revolution as president of the Philippine National Oil Co. in 1986, and served as President Corazon Aquino's deputy executive secretary for energy from 1986 to 1987," Malacañang said.
Paterno was elected senator in 1987 and served until 1992.
Market leader
In the period following the assassination of opposition leader Ninoy Aquino in 1983, when people were taking capital out of the country as it descended into political turmoil, Paterno put up a business that has since become a market leader.
Paterno and his partners, former trade and finance secretary and current chair of the Philippine Stock Exchange Jose Pardo and Francisco Sibal Paterno, decided to bring the 7-Eleven store chain into the country.
Paterno was the founding chair of the Philippine Seven Corp., the country's leading convenience store chain operator. His son, Jose Victor Paterno, is the company's president and chief executive officer.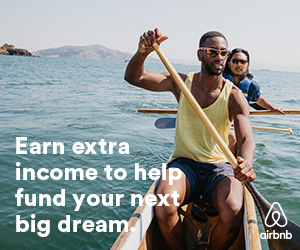 "A respected businessman, he served on the boards of numerous corporations in addition to his family's own enterprises. Throughout his public life, whether in the halls of government or the boardrooms of the private sector, he was an exponent of honesty, efficiency, faith and love of country," the Palace statement said.
From 1970 to July 1979, Paterno served as chair of the Board of Investments and subsequently minister of public highways in 1979.
Paterno was appointed chair and president of Philippine National Oil Co. in 1986, later becoming deputy executive secretary for energy of the Office of the President from 1986 to 1987.
Paterno graduated with a bachelor of science degree in mechanical engineering from the University of the Philippines in 1948 and obtained an MBA from Harvard University in 1953. He was a lecturer in graduate schools of UP, La Salle and Ateneo de Manila from 1954 to 1962.
Paterno is survived by his wife, Socorro Paz Trinidad Pardo, and their 5 children.
The wake started Friday night at the Santuario de San Antonio.
Subscribe to INQUIRER PLUS to get access to The Philippine Daily Inquirer & other 70+ titles, share up to 5 gadgets, listen to the news, download as early as 4am & share articles on social media. Call 896 6000.