PDI to sponsor 10 delegates to int'l journalism conference
MANILA, Philippines-For the first time, an international conference on investigative journalism will be held in Asia—and as a media partner, the Inquirer is underwriting the P8,000 entrance fees of 10 qualified non-Inquirer delegates.
"Uncovering Asia" brings together internationally prominent investigative reporters, data journalists and security experts on the fifth anniversary of the Maguindanao massacre to advance the tradition of investigative journalism in the world's largest continent.
The conference, to be held at the Crowne Plaza Manila Galleria in Pasig City from Nov. 22 to 24, is organized by the Global Investigative Journalism Network, Konrad-Adenauer-Stiftung and Philippine Center for Investigative Journalism.
The forum will discuss such topics as investigating in conflict areas, finding data on Asia, the business of slavery, using social media for investigative reports and offshore secrets.
Ramon Magsaysay awardee Sheila Coronel, academic dean of the Columbia School of Journalism, will keynote the forum with an exploration of what she sees as the "investigative ferment" in Asia.
A three-person panel will speak on managing the "pitfalls, false starts, big scores" of an investigative project from German, Japanese and Philippine perspectives. (The quote is from the schedule published in the official conference website at www.ijasia14.sched.org.)
Another three-person panel will teach a workshop on data analysis using Microsoft Excel.
Journalists from China and Japan will share successful strategies and techniques in investigating untold stories about the environment.
BBC's Paul Myers is featured in a session called "Internet Detective: Digging Out Hidden Info Online." Two journalists are conducting a "Digital Security Clinic."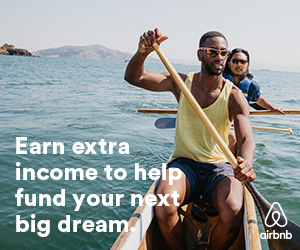 Four panelists from Hong Kong, China, India and Japan will discuss best practices in teaching investigative journalism, with Coronel as moderator.
A series of lightning talks on the last day will allow data journalists to present their favorite tools.
All told, the forum features 30 sessions.
The Inquirer is supporting the conference by sending 10 delegates of its own, and also by subsidizing the conference fee of P8,000 for a total of 10 qualified non-Inquirer journalists.
Those who are interested in these 10 open slots may contact Bianca Kasilag of Inquirer Corporate Relations (bkasilag@inquirer.com.ph) with a short description of the investigative project they are currently pursuing or would like to pursue, by the end of office hours on Nov. 10.
Subscribe to INQUIRER PLUS to get access to The Philippine Daily Inquirer & other 70+ titles, share up to 5 gadgets, listen to the news, download as early as 4am & share articles on social media. Call 896 6000.