Typhoon 'Luis' slams Isabela, 21 provinces
MANILA, Philippines – Typhoon "Luis" (international name: Kalmaegi) pounded northern Luzon with heavy rains and strong winds as it made landfall in Isabela province on Sunday night, causing water to breach critical levels in dams and plunging Tuguegarao City into darkness.
"Hourly Update: (5:00 PM, 14 September 2014) Typhoon "#LuisPH" has made landfall over the boundary of Isabela-Cagayan (17.3°N, 122.5°E)," the Philippine Atmospheric Geophysical and Astronomical Services Administration (Pagasa) posted over social media.
"Luis" was last located 115 kilometers east of Tuguegarao by 4 p.m., packing maximum sustained winds of 130 kilometers per hour and gusts of up to 160 kph.
It continues to move west northwest at a slightly faster pace of 22 kph.
The Public Storm Warnings over Luzon provinces were retained, except for northern Aurora, which is now under Signal no. 2 like the rest of the province.
Signal no. 3: Cagayan including Babuyan and Calayan Group of Islands, Apayao, Ilocos Norte, Abra, Kalinga, Isabela, Mt. Province, Ilocos Sur and Ifugao
Signal no. 2: Batanes Group of Islands, La Union, Benguet, Nueva Vizcaya, Quirino, Aurora, Pangasinan and Nueva Ecija
Signal no. 1: Tarlac, Zambales, Pampanga, Bulacan, Northern Quezon and Polillo Island.
By 6 p.m., Ipo Dam in Bulacan province had breached the critical level due to the heavy rains and had started to release water from one gate, affecting several towns in Bulacan.
Magat Dam in Isabela may also breach critical level, according to the weather bureau.
A detour bridge at the village of Hicming in Virac, Catanduanes province, was destroyed on Saturday, isolating six villages.
In Antique province, a boy was believed to have drowned due to huge waves and strong winds spawned by the typhoon.
Having intensified into a full-scale typhoon earlier on Sunday, the eye of Luis made landfall in the coastal town of Divilacan, Isabela, around 5 p.m., according to the Philippine Atmospheric, Geophysical and Astronomical Services Administration (Pagasa).
Luis packed sustained winds of 130 kilometers per hour and gusts of up to 160 kph by the time it hit land. It was moving northwest at 20 kph.
The typhoon was estimated to bring heavy-to-intense rainfall from 8 millimeters per hour to 20 mm per hour within its 550-kilometer diameter.
As a result, Divilacan experienced heavy rainfall of 14 mm per hour, according to Pagasa.
Pagasa said the typhoon unleashed monsoon-enhanced heavy to intense rains in 22 provinces in Luzon that were placed under public storm warning signals.
Bracing themselves for the typhoon's onslaught, authorities conducted preemptive evacuation on Sunday afternoon in the coastal towns of Palanan, Maconacon and Divilacan in Isabela, according to the National Disaster Risk Reduction and Management Council (NDRRMC).
Pagasa said the typhoon would be 74 kilometers west of Laoag City by Monday morning and out of the Philippine area of responsibility by early afternoon.
However, rains are expected to continue over western Luzon due to the southwest monsoon despite the typhoon's exit.
Pagasa issued a gale warning as the typhoon would cause "rough to very rough" sea conditions along the seaboards of the Visayas and the eastern seaboards of southern Luzon and Mindanao.
"We did not fail to give warning because we issued a gale warning," PAGASA weather division chief Espie Cayanan said in a briefing at the NDRRMC at 6 p.m.
NDRRMC Executive Director Alexander Pama said a blackout was in effect in Tuguegarao City.
Coast Guard Action Center's Lt. (j.g.) Ariel Almonte said all kinds of sea travel were automatically banned if there was a gale warning in the area.
By 5 p.m. Sunday, the number of passengers stranded in Bicol ports reached 854, of whom 603 were in Albay province, according to the Philippine Coast Guard.
The passengers stranded at the Tabaco port, all of whom were bound for the island-province of Catanduanes, were provided with meals since Saturday by the provincial government of Albay, said Bernardo Alejandro, Office of the Civil Defense director of the Bicol region.
All flights bound for Legazpi City were canceled on Sunday due to low visibility but those at the Naga City Airport, which were suspended earlier in the day, resumed at 11 a.m., Alejandro said.
Travel of passenger boats between the provinces of Iloilo and Guimaras Island was briefly suspended on Saturday due to bad weather, according to Lt. Cmdr. Dominador Senador III, Iloilo Coast Guard station commander.
In San Jose, Antique, Cedril Nabio, 17, was still missing as of Sunday, after he was swept away by waves at 4:20 p.m. while swimming in Barangay 3, according to reports of the San Jose police station and Provincial Disaster Risk Reduction and Management Council (PDRRMC).
Four fishermen, who went missing on Saturday, were rescued in the waters off Patnongon and Sibalom towns on Sunday, according to PDRRMC executive officer Broderick Train.
Train said the decomposing remains of an unidentified woman were washed ashore in Pandan town. It was still unclear how and where the woman died. With reports from Jerry Esplanada in Manila; Ma. April Mier and Shiena Barrameda, Inquirer Southern Luzon; and Nestor P. Burgos Jr., Inquirer Visayas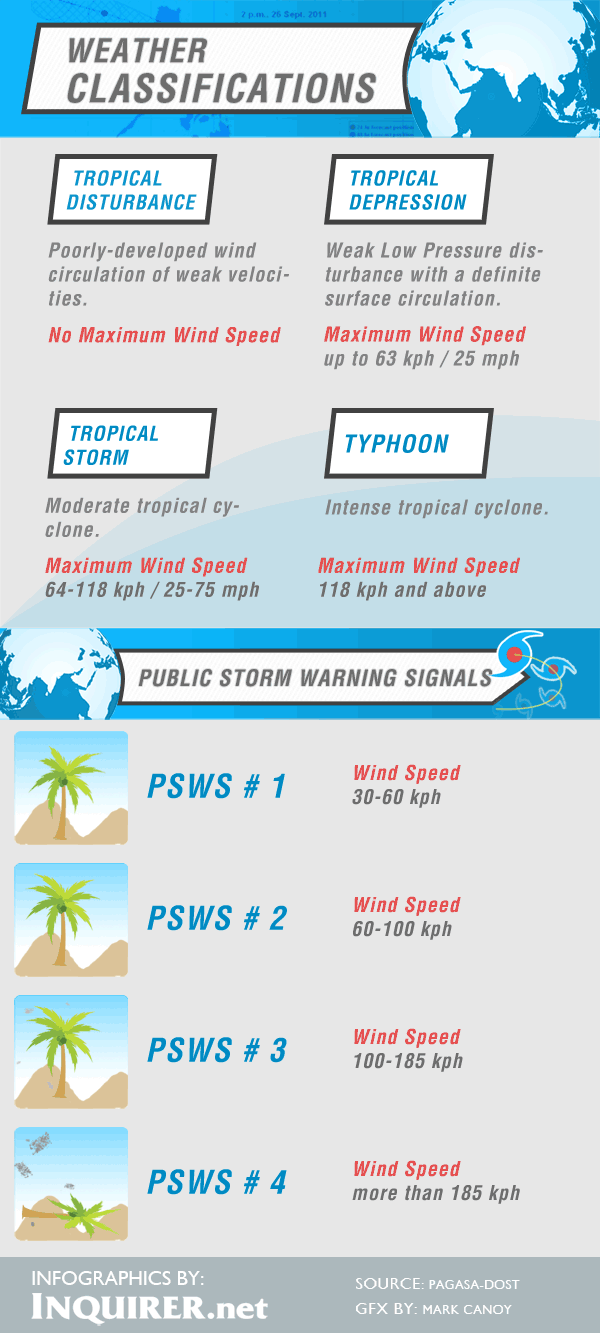 RELATED STORIES
'Luis' forces LGUs to suspend Monday classes
Blue alert status up ahead of 'Luis' landfall
'Luis', monsoon rains to affect 12 regions–Pagasa
Cancelled domestic flights due to 'Luis'
News handpicked by our editors
Subscribe to INQUIRER PLUS to get access to The Philippine Daily Inquirer & other 70+ titles, share up to 5 gadgets, listen to the news, download as early as 4am & share articles on social media. Call 896 6000.