Filipinos' penchant for arts wows foreign artist group
LOS BAÑOS, Laguna—A group of young professional artists from New York City is out exploring the world and among the places they've been to are  far-flung areas in the Philippines.
Their mission is to teach dance, music, theater and visual arts in the communities, specially to those without much access to the arts.
"Manila is a hub for the arts. It is very connected. But outside Manila, there are very few opportunities for students or for young people to become artists," said Chelsea Ainsworth, a 26-year-old American dance teacher and performer for two New York dance companies.
Ainsworth has flown back and forth to the Philippines to give dance workshops to young children. She and five other former classmates at The Juilliard School, among them Filipinos Kendra Samson and Norbert de la Cruz III, started this program called Project Philippines in 2008.
Their first trip to the Philippines was in August 2008 in Dela Cruz's hometown in Bobon, Northern Samar. They taught dance at San Isidro Elementary School for two weeks, before spending another two weeks teaching at the Philippine High School for the Arts (PHSA). Samson was a graduate of PHSA, a state-run art school atop Mt. Makiling in Los Baños.
Fund-raising
The effort turned out so well they decided to return and teach in more schools in Samar, Laguna and Manila in June 2012. The program was also expanded to include music, theater and visual arts workshops.
Ainsworth recalled that one of the public schools in Catarman, Northern Samar, did not have arts on its curriculum. "(But) the teachers got so excited and touched they started developing an arts curriculum after we left," she said.
To raise funds for their trips, the group would organize shows, perform at the Philippine embassy in New York or solicit help online. In 2013, they also raised funds for the victims of Supertyphoon "Yolanda" in Samar.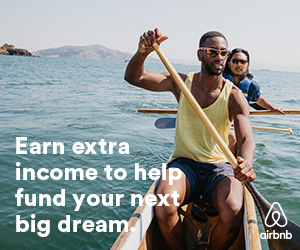 Project Philippines has returned in August, this time in collaboration with the Artists Striving to End Poverty, a
13-year-old nonprofit organization in New York that also gives arts trainings in the United States, South Africa, India, Ecuador and Dominican Republic.
They were a team of eight volunteers that for five weeks held a series of workshops at  Catarman National High School, PHSA, University of the Philippines Los Baños and Cultural Center of the Philippines Dance School.
Life skills
"We were teaching them (students) not just dance but the fundamental building tools for social and emotional learning. We work on things like trust and communication," Ainsworth said.
The workshops include games like uttering nonsensical phrases, such as "dum dum data," but performing them with movements that actually trains body coordination, rhythm and ability to focus.
Another is a camp game called the "funky chicken," where everyone acts or strikes a pose. This exercise enhances spontaneity and improvisation.
At the end of each day, the students are asked to write down their experiences on a journal. The weeks-long workshop also culminates with recitals, not only to assess the students' performance but to encourage camaraderie and build self confidence.
"Even if a child goes through five years of artistic training, that doesn't mean he will become a professional artist," said Blake Wales, a 22-year-old American theater actor.
"But he would have the capacity to think like an artist and use those life skills—being able to look somebody in the eyes when communicating and being able to adapt in his community. To me, arts is the only subject that teaches these life skills," he said.
Knack for the arts
The team believes Filipinos have a natural "knack for the arts" and a pool of potentials. The country, as they too observed, "is physically beautiful it is so easy to make an art here," Ainsworth said.
To Wales, Filipino students naturally have this "energy to always see a work with wide eyes (which) we don't see a lot back home."
Project Philippines plans more frequent visits to the Philippines in 2015. Another program they have is to develop a "pedagogy" with PHSA that would train high school students to replicate the art workshops in their own provinces.
"The next steps for the Philippines are to start connecting the provinces (to the field of the arts), start getting teachers to train so they can take it to their schools, or to train students to teach so that more people can experience that feeling of being onstage, the feeling of applause or the feeling of doing something the best that they can," Ainsworth said.
Subscribe to INQUIRER PLUS to get access to The Philippine Daily Inquirer & other 70+ titles, share up to 5 gadgets, listen to the news, download as early as 4am & share articles on social media. Call 896 6000.