Storm wastes give survivors hope
Furniture pieces carved out of a lauan driftwood on sale at the recently ended Mindanao Crafts and Cultural Village Exhibit here are bringing hope to Typhoon "Pablo" survivors in Baganga, Davao Oriental province.
The pieces included sets of long, lacquered benches and a centerpiece table, a pair of lacquered kaguran (coconut scraper) and other woodcraft showcased at the fair.
"What's so special about driftwood is each piece is unique. There can never be two pieces that are alike," said Lyka Tarona, a volunteer of the survivors' association Gabayan Center in Barangay Dapnan, Baganga town.
"This makes each of the pieces a unique design in itself. Having been soaked in seawater for so long, these driftwood underwent nature's salination process, which means they are sturdier," she said.
Gerry Carpon, 35, was among the Pablo survivors who found himself collecting driftwood from the sea early this year.
He and 11 other survivors received training from the Department of Trade and Industry in making furniture and decorative pieces from driftwood.
Gabayan, the center's name, is the Cebuano word for guide. The Pablo crafts were among those displayed at the four-day crafts and cultural village exhibit, designed to give Mindanao artisans and entrepreneurs a venue to showcase their products and connect with buyers.
Trade Secretary Gregory Domingo said the government was working double time to make Mindanao crafts and designs competitive in the world market, especially with the scheduled opening of the Association of Southeast Asian Nations free market next year.
Sales that Gabayan Center generates from the furniture made of driftwood will go a long way to help in the recovery of storm survivors like Carpon, Tarona said. She said they were closely studying how to come up with creative designs so that these could be marketed both in the local market and abroad.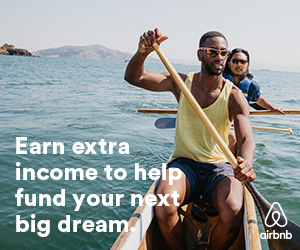 Tarona, who volunteered for Gabayan in the aftermath of the Dec. 4, 2012 storm, said this was the first time the survivors' group joined the fair. They will join the next exhibit scheduled in the cities of General Santos and Cebu this year to promote the Pablo crafts and help in the recovery of communities ravaged by Pablo.
"We have volunteered to make things work, that's why we are happy when they start earning," Tarona said.
"We are happy because exhibits like this serve as an avenue to showcase their skills. Because whether we like it or not, our resources will soon run dry, but it's good to know that there are more people out there who are willing to support us," she added.
Subscribe to INQUIRER PLUS to get access to The Philippine Daily Inquirer & other 70+ titles, share up to 5 gadgets, listen to the news, download as early as 4am & share articles on social media. Call 896 6000.