Masbate: Paradise in a pool of blood
Rolling pasturelands and coconut plantations, white-sand beaches, picturesque towns, abundant fishing grounds and rich gold, copper and nickel deposits virtually make the island-province of Masbate a paradise.
Located 377 kilometers southeast of Manila, Masbate is also home to a vibrant culture and rich heritage.
Every April, the Rodeo Masbateño Festival, which pays tribute to its livestock industry, is celebrated. Spanish-era lighthouses and stone houses also dot the land.
And with its strategic location at the crossroads of the Philippine archipelago, it is hard to imagine why the first-class province (annual income: at least 450 million) with a population of 768,939 remains among the 20 poorest in the country.
What's holding back Masbate? This lingering question has stigmatized the province, and its leaders have only one answer—political violence.
"We need investments to spur economic development. But who would come to a place known for violence?" says Mayor Enrico Capinig of Aroroy, a mining town in the northernmost portion of the mainland.
Capinig says political violence has not only scared off investors. "It also drives away residents of the province, who instead of working here have looked for greener pastures (elsewhere)."
The combined effects of insufficient investment and localized brain drain have resulted in poverty, he adds.
Politics is business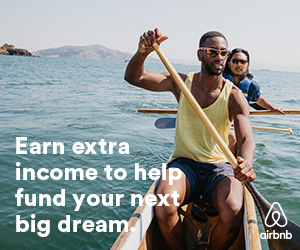 In 2000, 10 of Masbate's 20 towns and one city had a poverty incidence of 65 percent, according to the National Statistical Coordination Board (NCSB). The figure indicates that almost seven of 10 families in a locality are living below the poverty line.
In 2009, poverty incidence was at 54.2 percent.
Capinig traces the violence that breeds poverty to the political system in the province. "For some, politics here is business. Whoever is in power does everything to cling to the position even at the point of committing violent acts, such as murder."
Some politicians, he says, earn from government projects through the so-called "SOP," which literally means "standard operating procedure" but is actually a euphemism for kickbacks.
Cawayan Mayor Edgar Condor says political violence also results from the presence and activities of armed groups kept by political families.
"The gubernatorial seat has been passed on from the Espinosas to the Khos and to the Lanetes, but political violence lingers," Condor says.
He says violence somewhat eased during the term of Rizalina Seachon-Lanete, the incumbent governor. "But killings persist and this jolts investors at the expense of the economic development of our province. Unless we replace the leaders who have criminal instinct, nothing much will happen."
Richard Talento, who teaches sociology and political science at Camarines Norte State College and an advocate of Bicol regional autonomy, notes a strong correlation between political violence and poverty, and how this rears its ugly head in Masbate.
"Political violence [comes] in many forms, such as threat, intimidation and outright physical extermination of a political opponent and/or their supporters," Talento says.
"Political violence primarily takes its toll on the human resources as the victims' potential for positive contribution is eliminated. Due to threat and intimidation, dissent is silenced together with consensual approach to developmental tasks by the contending parties."
He says Masbate has been characterized by chronic political violence that has been counterproductive.
"True, Masbate has vast potentials in terms of natural and human resources but the [current situation] stifles these potentials. How can development be realized in a structurally violent environment?"
A militant human rights group, Karapatan, agrees that politics has been one of the reasons why the province is poor despite its ample natural resources.
"Feuds between political clans inadvertently or not claim the lives of either unknowing civilians or loyal supporters," says Paul Vincent Casilihan, Karapatan-Bicol spokesperson.
Some residents lament that the murderous image of Masbate has been the result of unfair publicity or excesses in reporting. But police records show weekly killings, many of which are politically motivated.
Murders
According to the provincial police office, 154 murder cases and 30 homicide cases occurred in the province in 2010, when a general election took place.
Twenty-one of the killings took place in the poor municipality of Uson, 22 km southeast of the capital of Masbate City. Sixteen were reported right in the city.
Also in 2010, 15 murders were committed in Aroroy, six in Cawayan, and 14 in Placer.
Most of the cases remain unresolved and have been linked to politics.
"Masbate is politically violent not just during election periods but for most of every year, especially before every election," says Alberto Cañares III, Commission on Election (Comelec) supervisor of the province.
Perennially, Masbate has been on the Comelec list of election hot spots due to its long history of political violence.
Political killings
In March 1989, Rep. Moises Espinosa Sr., a political patriarch, was shot dead by a lone man, later identified as Florencio Fernandez, on the tarmac of the Masbate Airport. Fernandez was later convicted.
On Aug. 21, the barangay chief of San Vicente in Dimasalang town was shot and killed in the presence of his son.
Rodolfo Toling, 38, was attacked early in the morning while on board a motorcycle driven by his son. They were traversing a winding road in Barangay Gregorio Aliño that leads to the town proper, 30 km from Masbate City.
Capinig says political violence proliferates partly because of a shortage in the number of law enforcers.
"We have a very low police personnel-to-population ratio in our province. In Aroroy alone, we have very few peacekeepers …. It's good that Army soldiers [are] … in our town," the mayor says.
Solutions
Capinig and Condor suggest two ways to curb the violence.
President Benigno Aquino III should have the political will to address the situation in Masbate and should not adhere to its patronage system, Capinig says. "The practice of politicians here is to get as close as they can to the sitting President so their influence would grow. It must be stopped."
For Condor, the solution is for local chief executives engaged in violent acts to realize finally that their own wrongdoings are weighing down the entire province.
"The killings should stop," he says.
Despite the vicious cycle of violence and impunity in the province and the stigma and despair it brings, a peace group still hopes that halting the trend is not an exercise in futility.
Daily heroism
Aroroy-Baleno Judge Igmedio Emilio Camposano, spokesperson of the Masbate Advocates for Peace (MAP), says it is not yet too late to wage peace.
The MAP is a Church-led group of volunteers from various sectors, including business, youth, academe and people's organizations. It was credited for lowering the number of political killings last year, when it campaigned for violence-free elections through "peace caravans."
Along with Special Task Force Masbate composed of police and military officers, the MAP was instrumental in pressing political clans to surrender their firearms.
"The challenge is how to sustain our efforts until politicians realize that all these violent acts must stop if Masbate has to move on," Camposano says.
Ending the violence, he says, must be the concern of every Masbateño who still cares.
"Masbate does not need heroes who should die in Tirad Pass. What we need is daily heroism. What we need are ordinary persons who do extraordinary things, such as seeking to end violence in our province through various peaceful means," Camposano says.
He says every resident needs to "die a little" every day through "sacrifices" in order to achieve peace.
Still, he says only a few would come during meetings of MAP "out of fear of [retribution]."
"We have fears. But we gain strength from our collective fears," says Camposano, referring to the MAP's dwindling ranks.
He says it will help a lot if every resident will be an "ambassador of goodwill" and ready to tell outsiders that good things are also happening in Masbate, that there are more to the province than violence and killings.
"Yes, there are problems, but these are being addressed. Every resident of Masbate can say this," Camposano says.
Subscribe to INQUIRER PLUS to get access to The Philippine Daily Inquirer & other 70+ titles, share up to 5 gadgets, listen to the news, download as early as 4am & share articles on social media. Call 896 6000.