AFP chief Catapang tells of cheating death on 'flying coffin'
MANILA, Philippines–On a tour of the various commands, new Armed Forces of the Philippines Chief of Staff Gregorio Pio Catapang Jr. showed his lighter side when he regaled members of the military branch, known for being "all air and no force" and for its "flying coffins," with his own life-and-death tale.
Addressing about 950 enlisted and civilian employees of the Philippine Air Force at Villamor Air Base in Pasay City, Catapang first told them how proud he was of them.
He then told them about the time he was an officer in the 5th Infantry Division of the Northern Luzon Command when he hopped on a military helicopter to get to his base in Nueva Vizcaya.
"It happened on Dec. 6, 2005. I will never forget it. I even offer a Mass every Dec. 6," he said, drawing laughter from the crowd.
They were up in the air when they were "overwhelmed by the clouds and the rotor went 'pak.' It sounded like the engine had just stopped," he said.
Heavy mist and clouds surrounded them. "Parang nasa langit na kami (It was like being in heaven)," he said.
He said he got scared thinking their helicopter might collide with another chopper.
"Yung sa amin luma na, pagtinignan mo kita na ang bituka (Our chopper was old, its innards were showing)," he said, meaning its exposed tangled wiring.
He said the pilots suddenly flew the chopper on its side, forcing all the passengers to face upward.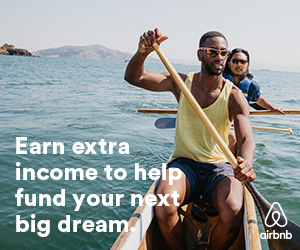 "I told them let's offer a minute of prayer," he said.
The chopper then plummeted.
Catapang said it was able to land but not after emitting black smoke that scared all the people on board.
"And guess where we landed? At the Bagabag airport. The name of the airport so aptly described what we experienced," he said.
He said the funny thing was, he later learned that one of the female pilots was named "Captain Mabalo," which sounded like the word for "widow."
Catapang said improvements at the PAF were underway. "We can't defend the people and protect the state by just using our hands. We have new wars to face and there are global challenges," he said.
In an interview, PAF Commanding General Jeffrey Delgado said new equipment were expected to come in next year.
He said that in January, the PAF could expect two of the eight new helicopters it had acquired from Italian firm AgustaWestland. The eight AW109 power attack helicopters cost P3.4 billion.
Early this year, the Department of National Defense signed P23.7 billion worth of contracts to acquire 12 FA-50 lead-in fighter jets from South Korea and eight Bell 412 helicopters from Canada.
Subscribe to INQUIRER PLUS to get access to The Philippine Daily Inquirer & other 70+ titles, share up to 5 gadgets, listen to the news, download as early as 4am & share articles on social media. Call 896 6000.