Breakaway rebel now member of House
BACOLOD  CITY—The former leader of a breakaway communist faction is now a  congressman.
Stephen Paduano, better known by his alias Carapali Lualhati when he was national commander of the Revolutionary Proletarian Army-Alex Boncayao Brigade (RPA-ABB), took his oath as representative of party-list group Abang Lingkod on Wednesday.
Paduano was proclaimed congressman after the Supreme Court rejected the motion for reconsideration of the Commission on Elections (Comelec) and ruled with finality that Abang Lingkod won a seat in Congress during the May 2013 elections.
Paduano said he would work for the interest of farmers and fishermen that his party-list group represents in Congress.
Abang Lingkod obtained 260,215 votes during the May elections, entitling it to a seat in the House of Representatives.
But the Comelec canceled its registration on May 10, 2013, and disallowed its participation in the elections on the ground that the party-list group didn't have a track record.
The Supreme Court, however, reversed the Comelec ruling on Oct. 22, 2013, saying Abang Lingkod need not prove track record.
"Upholding the cancellation of Abang Lingkod's registration, even if it was able to obtain sufficient number of votes for a legislative seat, would serve no purpose other than to subvert the will of the electorate who voted to give it the privilege to represent them in the House of Representatives," the high court ruling said.
The Comelec filed a motion for reconsideration, but in February, the Supreme Court denied the motion and ruled with finality.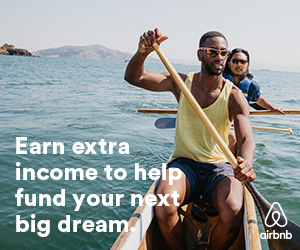 With the motion rejected, the Comelec issued a certificate of proclamation and Paduano was able to take his oath.
Paduano, 49,  a native of Negros Occidental, joined the New People's Army (NPA) in 1982 and rose through the ranks.
When his group split from the NPA in 1997, they formed  Rebolusyonaryong Partido ng Manggagawa-Pilipinas with RPA-ABB as its armed wing. The group has entered into a peace agreement with the government.
Paduano resigned as RPA-ABB national commander in
June 2012 to campaign for  Abang Lingkod, of which he was first nominee.
Subscribe to INQUIRER PLUS to get access to The Philippine Daily Inquirer & other 70+ titles, share up to 5 gadgets, listen to the news, download as early as 4am & share articles on social media. Call 896 6000.