Vitangcol replaced as head of MRT-3
MANILA, Philippines—Transportation Secretary Joseph Abaya on Monday ordered the replacement of Al Vitangcol III as general manager of the Metro Rail Transit 3 (MRT-3) following reports that the controversial official gave a P517-million maintenance contract to a relative.
It was not clear if Vitangcol was fired, but Vitangcol said in a text message that he had resigned.
Vitangcol said his letter of resignation would be made public Tuesday.
Michael Sagcal, spokesman for the Department of Transportation and Communications (DOTC), said Abaya, through a "special order," designated Honorito Chaneco, Light Rail Transit Authority administrator, as officer in charge of MRT-3.
"Chaneco will be officer in charge while the allegations are being investigated," Sagcal said by phone, referring to an internal probe being conducted by the DOTC.
Vitangcol's departure came as transportation officials prepared to face the House committee on good government and public accountability at a public hearing Tuesday.
Service contract
The latest knock on Vitangcol came from a newspaper column Monday, which alleged that Vitangcol gave the P517-million service contract for MRT-3 to PH Trams, a company established by the uncle of Vitangcol's wife, Arturo Soriano, and five other investors. The column alleged that no tenders were called for the contract.
Vitangcol declined to comment on the allegations.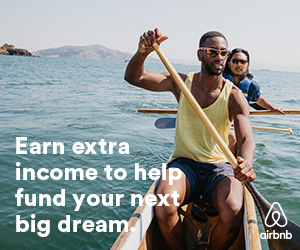 The DOTC also declined to comment.
But Sagcal said the DOTC was investigating "new allegations involving GM Vitangcol and the MRT-3 maintenance contract."
Inekon extortion try
The investigation is separate from an ongoing probe into allegations that Vitangcol tried to extort $30 million from the Czech train maker Inekon Group in exchange for a contract for 48 new coaches for MRT-3 in July 2012.
The alleged extortion attempt was disclosed by Czech Ambassador to the Philippines Josef Rychtar earlier this year.
Vitangcol denied the allegations but members of the Senate urged Rychtar to bring charges against the MRT-3 chief.
The DOTC last week said it would uphold transparency in the investigation of Rychtar's charges.
The $86.4-million contract for new train coaches eventually went to China's Dalian Locomotive and Rolling Stock Co.
The new coaches will help ease congestion in the MRT-3, which carries more than half a million commuters daily.
Originally posted:  8:42 pm | Monday, May 26th, 2014
RELATED STORIES
Frequent MRT glitches due to obsolete equipment – Vitangcol
MRT cancels afternoon 'express train' service
Subscribe to INQUIRER PLUS to get access to The Philippine Daily Inquirer & other 70+ titles, share up to 5 gadgets, listen to the news, download as early as 4am & share articles on social media. Call 896 6000.