More trees to be cut for Makiling road
More trees may have to be cut down to pave the way for a project to widen the national road traversing Mt. Makiling in Los Baños town, Laguna province.
But the Department of Public Works and Highways (DPWH), the project's implementing agency in the second district of the province, appeared to have learned its lesson after the office earlier came under fire for cutting down roadside trees.
Joel Limpengco, DPWH district engineer, said that while more trees needed to be cut, this would not happen anytime soon because the Department of Environment and Natural Resources (DENR) had yet to issue a permit.
The DPWH earlier came under fire for cutting down 18 kapok trees (Ceiba pentandra) without a DENR permit in the initial phase of the road-widening project.
"This one (permit being sought) now covers the whole stretch," Limpengco said in a phone interview on Thursday.
The "whole stretch" referred to the
5.6-kilometer road that would be widened from the municipal  government building in Barangay (village) Timugan up to the property of the Boy Scouts of the Philippines on Mt. Makiling.
The DPWH request for a permit was submitted three weeks ago, but the Los Baños municipal environment office has yet to act on it.
The road project has become controversial among residents in Los Baños after a concerned citizen on March 31 posted online a video clip that showed fallen trees along the Magnetic Hill on Mt. Makiling.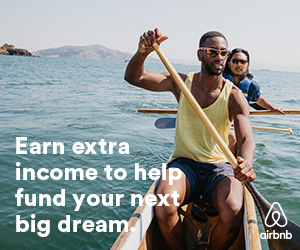 As it turned out, they were among the 18 kapok trees cut down by the DPWH to widen a 500-meter, two-lane road, which was the initial phase of the 5.6-km project.
Public outcry over the project continues to grow.
On April 28, the University of the Philippines Los Baños  (UPLB) student council organized a group discussion with local officials on the issue.
"Nobody should be doing this (project) without public consultation," said
Dr. Nathaniel Bantayan, head of  Makiling Center for Mountain Ecosystems-UPLB.
Although the DPWH project is outside the Makiling forest reserve, Bantayan said his office was concerned, too, about the cutting of trees.
A group of Los Baños artists and residents, led by photographer Alex Baluyut, is also mounting a protest rally on May 7 at the town hall.
Aside from the 5.6-km road-widening project, the DPWH is also proposing another project called the Makiling Park Road.
Subscribe to INQUIRER PLUS to get access to The Philippine Daily Inquirer & other 70+ titles, share up to 5 gadgets, listen to the news, download as early as 4am & share articles on social media. Call 896 6000.