300-kph storms seen to be PH 'norm'
LEGAZPI CITY, Philippines—Storms carrying winds of at least 300 kph, like Supertyphoon "Yolanda," are likely to be "the norm for the Philippines" as a result of climate change, Albay Gov. Joey Salceda said, echoing findings made by a panel of climate experts submitted to the United Nations.
Salceda, who is also cochair for developing countries of the Green Climate Fund (GCF), said GCF is working on the details that would establish an initial $14 billion in funds for programs to deal with climate change worldwide.
GCF is a United Nations body which was formally established in 2011 with the goal of raising up to $100 billion for international programs to deal with climate change. Salceda was elected to the GCF Board that oversees GCF in October 2013.
The Philippines could benefit from those funds. "Yolanda would no longer be a once-in-a-lifetime experience, but could be the norm for the Philippines in the future," said Salceda.
"We need to be prepared," he added.
Yolanda (international name: Haiyan) left a wide swath of destruction in the central part of the Philippines and was the strongest typhoon to make landfall in recent history. At its height, Yolanda carried winds exceeding 300 kph, stronger than any other storm recorded in decades.
'Human-induced'
In a report last month, the World Meteorological Organization (WMO), a specialized UN agency, said Yolanda was not an act of nature but a result of "human-induced climate change."
During the year 2013, a statement from the WMO website said, "we saw heavier precipitation, more intense heat and more damage from storm surges and coastal flooding as a result of sea level rise—as Typhoon Haiyan so tragically demonstrated in the Philippines."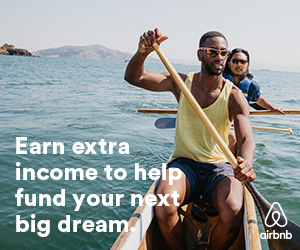 In a statement sent by e-mail on Monday, Salceda said he is headed for Washington for a meeting of the GCF Board "to help us move forward" with efforts to raise the funds.
Salceda said "$100 billion by 2020 remains the target."
He said developing countries, like the Philippines, that are exposed to extreme weather events face a "grim" future unless they are equipped with the tools needed to deal with climate change's disastrous effects.
The UN Intergovernmental Panel on Climate Change (IPCC), a group of scientists and experts that studied changing weather patterns, issued a report on March 31 entitled "Climate Change 2014: Impacts, Adaptation and Vulnerability."
'Act now'
Salceda said the report detailed the impact of climate change, future risks and opportunities for effective action to reduce risks.
He said the UN-IPCC report "underlines the need for adaptation and the need to act now."
At least three environmental groups—Aksyon Klima Pilipinas, Greenpeace and Oxfam—expressed grave concern over the findings in the UN-IPCC report and urged President Aquino to heed its recommendations.
Salceda said developing countries, including the Philippines, stand to benefit from GCF to "initiate a paradigm shift toward low-emission and climate-resilient development."
He said GCF's target is to reduce carbon emissions, which are largely to blame for changes in the world's climate.
Click here for more weather related news."
Subscribe to INQUIRER PLUS to get access to The Philippine Daily Inquirer & other 70+ titles, share up to 5 gadgets, listen to the news, download as early as 4am & share articles on social media. Call 896 6000.