All 72 DOH-run hospitals candidate for PPP
MANILA, Philippines—All 72 Department of Health (DOH)-run hospitals in the country are candidates for the public-private partnership (PPP) program of the government, ostensibly aimed at reforming the country's health system.
Health Secretary Enrique Ona said this on Friday as opposition grows to the privatization of the public health sector, which critics say is being done under the guise of PPP projects.
"All of our DOH hospitals are candidates for PPP. But we have a lot of options how to do this. For example, we can subject to PPP major equipment, such as CT (computed tomography) scans and MRI (magnetic resonance imaging), and even our oncology centers," Ona told a media forum.
He stressed that the health department's recourse to PPP, a flagship program of the Aquino administration, was a broad strategy to modernize the country's public hospitals.
There are 72 DOH-run hospitals and more than 700 district and provincial hospitals across the country.
Ona defended the government's move to privatize the tertiary 700-bed Philippine Orthopedic Center (POC) and award the build-operate-and-transfer (BOT) project to Megawide Construction Corp. and World Citi Inc.
"We want to modernize the Philippine Orthopedic Center. How much will it cost us? Probably at least P3 (billion) to 5 billion to have a modern hospital," he said.
Ona said he foresaw the new POC under the PPP to be the most modern orthopedic hospital not only in the country but in the entire Southeast Asia.
"We have already studied this based on the experience of others. We have looked into all the gaps and difficulties," Ona said.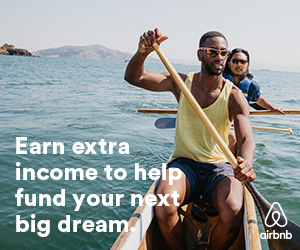 In describing the modernization of the POC through PPP, the health chief said the country would have a modern hospital essentially without the difficulty for the government to spend for it or borrow money for it.
"If we are going to do this through mere government funds, we would need to borrow money," Ona said.
Various groups, including the National Orthopedic Hospital Workers' Union-Alliance of Health Workers, Network Opposed to the Privatization of Public Hospitals and Health Services, Kilusang Mayo Uno and Bayan Muna Rep. Neri Colmenares, have gone to the Supreme Court to stop the POC's privatization.
Under the BOT arrangement between the DOH and the private companies making up the consortium that was awarded the PPP project, the consortium will design, build, finance, operate and maintain the facility until the end of the 25-year concession period, and then return the hospital to the DOH.
RELATED STORIES
Long wait for deals now over, says PPP exec
Gov't sweetens terms of PPP project
PPP agency meets '12 rollout target
Subscribe to INQUIRER PLUS to get access to The Philippine Daily Inquirer & other 70+ titles, share up to 5 gadgets, listen to the news, download as early as 4am & share articles on social media. Call 896 6000.