Legislator seeks abolition of Road Board
MANILA, Philippines—It's time to clean up the bureaucracy, and one agency that needs to go is the Road Board, which serves as just another unnecessary layer in the process of using the taxes collected from motorists to make roads safer and better, said Valenzuela Rep. Sherwin Gatchalian.
Gatchalian has revived the idea of abolishing the Road Board, saying the Department of Public Works and Highways (DPWH) and Department of Transportation and Communications (DOTC) could very well handle the use of the funds from the motor vehicle users' charge (MVUC), or the road user's tax.
The Road Board is in charge of overseeing the use of the MVUC to maintain and improve roads, make them safer, and lessen air pollution.
The board is headed by the DPWH secretary as ex-officio head, while the heads of the DOTC and the budget and finance departments serve as ex-officio members. Its three other members are officials from transport and motorists' organizations.
Going nowhere
There have been earlier proposals to abolish the Road Board amid allegations of irregularities, such as using the road user's tax for nonpriority or nonrelated projects. These proposals have gone nowhere, however.
Gatchalian, in the bill he filed in late December, said the use of the MVUC for various road improvement projects could still continue. It is just the Road Board that needs to go, he said.
He argued that since the DPWH and the DOTC are the ones handling the funds from the MVUC, it would be appropriate and practical to delegate the function of the law's implementation to the agencies which are its primary implementers.
This way, a layer of the bureaucracy is removed, making the system efficient and prompt in its service to the people, he said.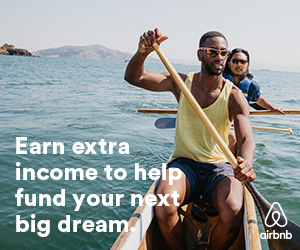 The Gatchalian bill seeks to direct the DPWH and DOTC secretaries to come up with new implementing rules and regulations for the collection and disbursement of the road user's tax. It also prohibits the two department heads from creating another secretariat to oversee the funds' use.
Gatchalian said a streamlined bureaucracy is an important component of the Aquino administration program to improve the economy.
"The thrust of our government is to scrap nonessential and redundant programs and services for reallocation to much-needed infrastructure projects, and for augmentation of the health and social services program of the President that will benefit our people, for an 'all-inclusive growth,'" he said.
Subscribe to INQUIRER PLUS to get access to The Philippine Daily Inquirer & other 70+ titles, share up to 5 gadgets, listen to the news, download as early as 4am & share articles on social media. Call 896 6000.