Makeover for 'The Rock'
SAN PEDRO, Laguna—Tourism and environment officials are bent on transforming the historical Corregidor island into a place that would lure not just tourists and war veterans, but migratory bird species in urban Manila and nearby provinces.
Corregidor, also known as "The Rock" way before the 1996 movie about the Marines' siege of the Alcatraz became famous, was a barren landscape of limestone rocks that even environment officials were, at first, reluctant about growing fruit-bearing trees on the island.
But hopes were raised when bignay, lipote, kalumpit, aratiles and duhat seeds planted in April survived in the open fields.
In December, a greening project went full blast with the planting of 1,000 guyabano and another 1,000 tamarind seeds.
"In three to four years, it could become a sanctuary for birds," said Reynulfo Juan, director of the Department of Environment and Natural Resources in Calabarzon (Cavite, Laguna, Batangas, Rizal, Quezon).
Dramatic landmark
The 546-hectare Corregidor island is considered "one of the most dramatic and historical landmarks in the Pacific" during World War II.
The tadpole-shaped island at the mouth of Manila Bay served as the last bastion of defense by Allied Forces and a "stumbling block" for complete Japanese Army invasion of the Philippines in 1942, according to the Corregidor Foundation Inc. (CFI).
In 1987, the Department of Defense turned over the management of Corregidor to CFI, an office created by the Department of Tourism, for a 50-year program to develop and promote the island.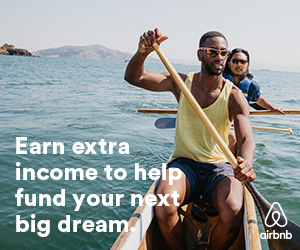 The ruins of the military barracks and war structures had been its top tourist draws since.
"There's no problem with the promotion, but (tourist arrival is) just seasonal," said CFI executive director Lt. Col. Artemio Matibag in a phone interview.
Matibag is a retired Marines and himself a son of a war veteran. The historic battlefield remains part of Cavite City, although it is best accessible via ferry from Manila or Bataan province. There is currently a 31-room hotel in Corregidor, a couple of beach resorts, and souvenir shops for the tourists.
Seasonal
Matibag said about 75,000 tourists arrived in 2012 and about 62,000 in 2013. Most tourists come between December and March, when the wind favors sea travel, and in April during the annual Veterans' Week celebration.
The numbers, however, still fall short of CFI's 100,000-target, he said. Matibag said he believed that once the trees are grown, birds of various species would inhabit the island—a potential magnet for bird watchers and nature lovers.
"As an added come on, tourists too could experience planting a tree and dedicate it in memory of a war veteran," Juan said.
The Corregidor greening project is part of DENR's national greening program, a flagship project of the administration that seeks to plant 1.5 billion trees by 2016.
The DENR is planting the next batch of forest and fruit-bearing trees in Corregidor during the first quarter of 2014.
Subscribe to INQUIRER PLUS to get access to The Philippine Daily Inquirer & other 70+ titles, share up to 5 gadgets, listen to the news, download as early as 4am & share articles on social media. Call 896 6000.